Longing for Greatness
Softball Spotlight on Cameron Long
Hang on for a minute...we're trying to find some more stories you might like.
To Cameron Long, softball is more than a sport. After making Midlothain's JV team as an eighth grader, varsity coaches immediately recognized her potential. One year later, the freshman has become varsity's starting catcher. "It's an honor," notes Cameron; "Softball really does mean a lot to me. I've worked really hard to get where I am now."
Long has played softball for numerous travel teams, including: Rampage, Impulse, and her current team, Starz Gold. She devotes four to five hours a week, in addition to team practices, to improving her game. The catcher has been behind the plate since the beginning of her softball career, ten years ago, finding inspiration in catchers, such as: Virginia Tech's Lauren Duff and James Madison's Erica Field. "It's hard at times, like when your pitcher doesn't hit her spots, but as long as you're paying attention to the game, it's pretty easy," explains Long. After meeting through a Chesterfield Youth Softball Association little league six years ago, Cameron Long and starting pitcher Abby White are finally a tag-team. Long points out, "We're the true definition of a pitcher-catcher duo."
The Midlothian softball team is expected to have a favorable season, with much thanks to its new catcher. After hitting a home run against Cosby during the first game of the season, Long surely set the tone for the rest of her year. The freshman standout plans to make the most of her seasons at Midlothian and Starz Gold, with hopes of recruitment to play Division 1 softball at Virginia Tech. We look forward to watching Cameron Long over the rest of her softball career and seeing what she, along with her Midlo team, will accomplish this season.
About the Writer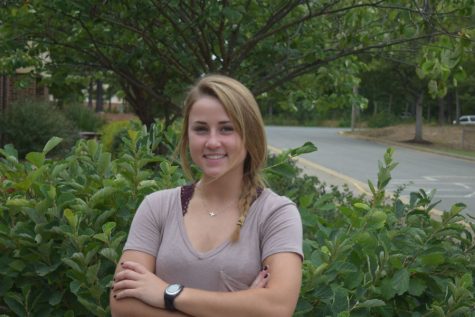 Lara Ann Douglas, Staff Writer
Lara Ann Douglas, Class of 2017