A Celebration of Culture
International Festival, 2017
Each of the 195 countries in the world boasts a diverse set of people with rich cultures that have different cuisines, fashion trends, and art forms that tie the world together one at a time. On Thursday, March 23, 2017, Midlo's International Festival exhibited many of these cultures of the world and exemplified them through traditional dances and food to provide an authentic portrayal of how they enrich our world today. Planned by IB coordinator Mr. Mark Spewak and IB seniors Mariha Junaid, Karl Villareal, and Billie VanStory, the International Festival successfully represented the cultures of the world throughout the entire event, giving a glimpse of how diverse our world truly is.
To begin the event, attendees devoured a variety of traditional meals. From appetizer to dessert, each of the meals touched numerous cultures all around the world, providing more details of the authenticity of each culture. After the completion of the mouth-watering meals, the event continued to the silent art auction, which displayed artwork from Midlo art students, each portraying the artist's cultural background through clay figures and brush strokes. Each of the beginning festivities of the event provided a background to the various cultures and gave further knowledge of how important culture is in our society today.
Hosts Joitree Alam and Mac Cartier guided the performance aspect of the festival, providing amusing and witty banter that further enhanced the event. The performances began with a fashion show that represented the traditional clothing of cultures in the world, such as Algeria, India, Mexico, Scotland, and more. As the fashion show ended, a sudden and shocking promposal with roses and signs spelling out "prom" by Karl Villareal to Kyelin Thrift occurred, to which she immediately replied with a definite yes. After the promposal, the event traveled around the world through live performances. The continent of Asia kicked off the event with a martial arts performance by Gentle East Martial Arts. From flying into the air with kicks and flips to chopping boards in seconds, the group clearly portrayed the traditional Asian system of unarmed combat.
Following the martial arts performance, traditional music and dances from throughout the world, including a Middle Eastern Bollywood dance, an Indian Kathak Tarana dance, a Scottish Highland dance, a Mexican Jarabe Tapatío dance, an Irish dance, and an improv dance by Da-Lan Pham, graced the stage. A live concert from local Midlo bands, such as: Ragtag, Aspen, and the Spe + The Waks, then rocked the stage. Each performance energized the crowd, while depicting the significant amount of diversity of the world.
The International Festival cultivated an appreciation for the diverse selection of people and cultures in our world today. As attendees enjoyed the food, the artwork, and the performances, each of them left the event curious, craving a greater understanding of the world.
About the Contributors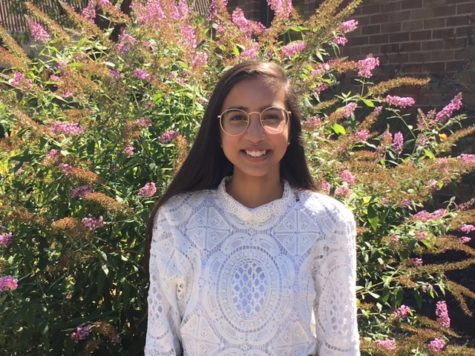 Nabiha Rais, Copy Editor
Nabiha Rais, Class of 2019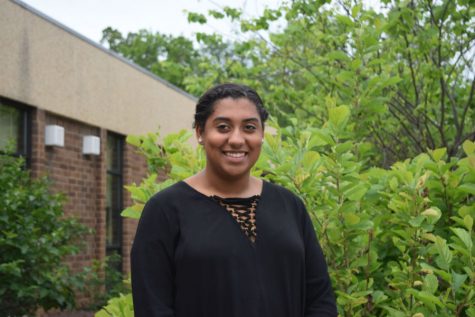 Alexa Battle, Photographer
Alexa Battle, Class of 2017