Future Softball Stars
First Annual Midlo Softball Clinic
Midlothian High School held its first annual softball clinic on Saturday, March 18, to raise money for new uniforms. From 10 a.m. to 1 p.m., Varsity players taught the basics to several elementary and middle school players to enhance their softball ability. By working on both offensive and defensive skills, the attendees left knowing the exciting potential of their improved softball game.
The Trojans began by stressing the importance of warming up and stretching to prevent injuries. After a quick lap around the field, the team led the young players in dynamic skills and throws to get everyone's arms loose. "It was super fun to throw with such a small player," says sophomore Lauren Lingle; "I was surprised by how great their arms are." The group then split into infield and outfield positions, where the campers took reps and received tips from varsity players. After a demonstration by Amy Goodman and Haley Young, the campers took a swing at soft toss, where they showed off the skills that they had learned.
The varsity team felt a sense of nostalgia working with the young players and had a fun time doing so. "It was great to see young girls really excited for softball and to learn new things," mentions senior Lauren Burns. The success of Midlo's first softball clinic ensures that they will attract many players again next year. For now, the team gets to enjoy its new uniforms.
About the Contributor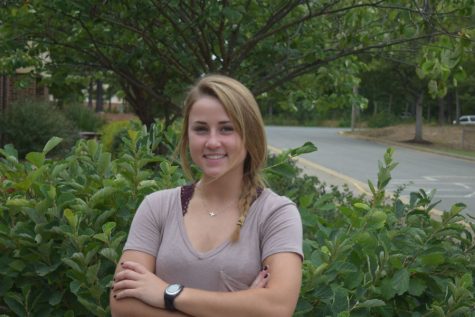 Lara Ann Douglas, Staff Writer
Lara Ann Douglas, Class of 2017