States Round Four?
Midlothian Girls' Tennis Looks Ahead to a Great Season
After battling in the state competition the past three years in a row, the Midlothian Girls' Tennis team is getting back in action with daily practices. In 2014, 2015, and 2016, the team competed in the state competition at Liberty University. With hard work, team bonding, and dedication, the girls hope to make it back again for a 4peat.
This year's team is extremely young with the majority of the team comprised of underclassmen. Sophia Kopidis and Grace Clarke lead the team as the only two seniors. Mary Pinkerton, Julia Deaver, Abby Fischer, Klara Riehle, and Sarka Rychlikova round out the juniors on the team, and Abby Lamere, Ashley Peterson, Holly Urbanic, and Sherrine Zhang represent the sophomores. Olivia Clarke and Zoey Kopidis, who will play alongside their older sisters this year, join Abbey Lynch as the freshmen on the team. Sophia Kopidis said, "I am looking forward to hopefully having a good season and trying to make it back to states again."
For the second year in a row, Mr. Ben Pomeroy will coach the talented team. For the past couple of years, the team has traveled to Maryland to take part in a competition with other teams; however, this year the team will not attend. They hope to make it up with tough match-ups within Chesterfield County.
With the team being so young, making it back to the state competition will be more difficult than in years past. However, the young girls are full of potential. With guidance from their coach and the seniors leadership, the team is bound for success and hopefully a re-appearance at the state competition.
About the Writer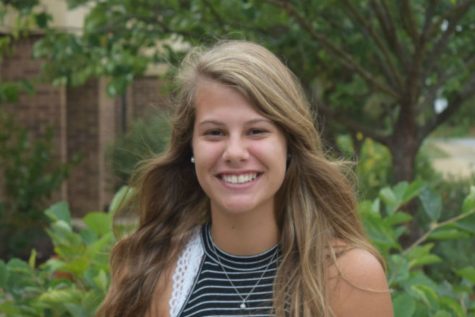 Sydney Van Horn, Midlo Scoop Staff
Sydney Van Horn, Class of 2017