Taking the Field
Varsity Baseball Prepares for a New Season
A major upset in the Conference Semi-Finals ended the Midlothian Varsity baseball team's 2016 season sooner than predicted. This year, the Trojans look to rebuild and integrate new players with returning talent. Under the supervision of coaches Lee Latham, Tubby Pace, and Dennis Moody, Midlothian welcomes seven new players. "This season we're trying to get big and surprise other teams who are doubting us, just like we did last season," notes pitcher Robert Marker.
Despite the loss of six graduating seniors last year, the Trojans look to leadership from several upperclassmen, including seniors Joey Doherty and Eric Picucci. In October, Doherty announced his commitment as a two-sport athlete to Salisbury University, where he will devote his time between baseball, football, and academics. Eric Picucci also recently committed to play baseball as a part of Marymount University's Class of 2021. Picucci notes his excitement for taking his athletic career to the next level. "I always hoped to be able to play college ball," explains Picucci; "I'm glad it's finally happening."
The boys used their home-field advantage to capture a victory in their first scrimmage against Glen Allen on Saturday, March 4th. The Trojans hope that their win set the tone for the rest of the season. The team of eighteen has high standards and plans to work vigorously to meet their goals. If the Trojans continue to have impressive performances on the field, they'll leave their mark this season.
About the Contributor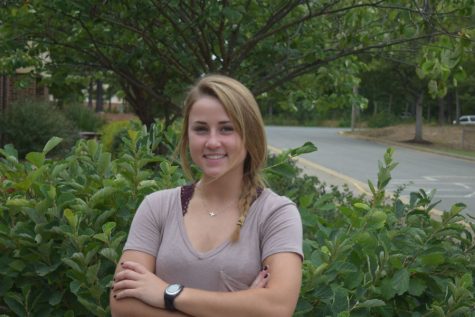 Lara Ann Douglas, Staff Writer
Lara Ann Douglas, Class of 2017