Beginning of a Dynasty
Boys Lacrosse Season Preview
The Midlothian Boys Lacrosse team is ready to take on the upcoming spring season. The team spent much of the fall preparing by participating in a recreational team to stay in shape and work on building their teamwork and skills. Many of the lacrosse members participated, except for a select few who had prior commitments to other sports.
The team returns all but one starter, so the varsity team consists mainly of juniors and seniors. The returning seniors are: Jason Goodwin, Dillon Powell, Coleman Rock, Brayden Gordy, Andy Unmussig, Brayden Mooney, Eric Overby, Jacob Ahern, Patrick Williams, and Matthew Dempsey, while the returning juniors are: Trevor Christmas, Casey Joyce, David Foster, Will Sayegh, and Tyler Schrimpsher.
The season schedule will start out difficult, with Collegiate and Western Albemarle among the first few games. The team looks to build and grow this season.  With a strong JV team preparing for varsity next spring, much of the future focus will include building chemistry among the players.
According to senior Patrick Williams, "This year is the beginning of a dynasty, and the start of the next 10 years." The senior boys feel confident that the team will continue to succeed after they graduate. "We're playing for May and June," says senior captain and four year varsity player Dillon Powell. He hopes to lead the team to states, along with fellow captains Coleman Rock and Brayden Gordy.
Overall, their main goal is to become state champions. A number of the boys believe that the chemistry, skill, and dedication is there. The team starts its spring season with a game against Godwin on Friday, March 3rd.
Leave a Comment
About the Contributor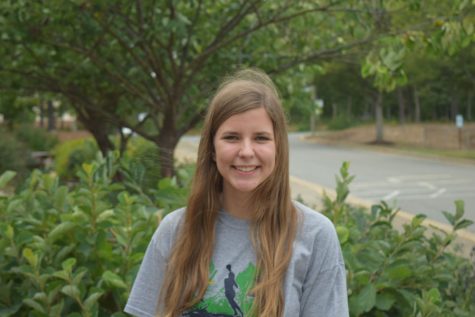 Ellen Tucker, Staff Writer
Ellen Tucker, Class of 2017