Lacing Up the Cleats
Varsity Softball Begins New Season with High Expectations
The infield is dragged, the grass is cut, and the Lady Trojans are ready to begin another season under the direction of Coach Rich Johann. Despite an unfavorable record during the last few seasons, the team stands confident  and ready to change the momentum this year. After last year's loss of seniors Emily Aurelius, Ally Smith, and Annah Walsh, the team looks to rebuild with the addition of six new varsity players. Seniors Lauren Burns, Lara Ann Douglas, Mackenzie Fuller, Amy Goodman, and Kylie Riekel note that they are ready to accept leadership positions within the team, while making their last season one to remember.
The dynamic between a pitcher and a catcher is critical to a team's success. Starting pitcher Abby White, a sophomore, understands this dynamic and looks optimistically to her new catcher, freshman Cameron Long, to help make the transition smooth. The catcher's recognizable talent as an eighth grader on the Midlothian JV team last season made her a favorable prospect for the 2017 season. Long notes that she is excited to begin the tenth year of her softball career. White, who played with Long on the travel circuit, says, "I've known Cameron for a very long time, and it's nice to finally play with her again." The underclassman pitcher-catcher duo will surely give the Lady Trojans the advantage they seek. 
With two to three hours of practice a day, the softball team is determined to work hard to exceed expectations. The team will practice for two weeks before traveling to Mills E. Godwin on March 6th for a scrimmage to prepare the Trojans for their first game on March 14th against rival Monacan High School. Midlo hopes to use its home-field advantage against the Chiefs to get their season rolling. As Midlo's nine varsity returners take the field this season with talented rookies, they are likely to represent the school well.
About the Contributors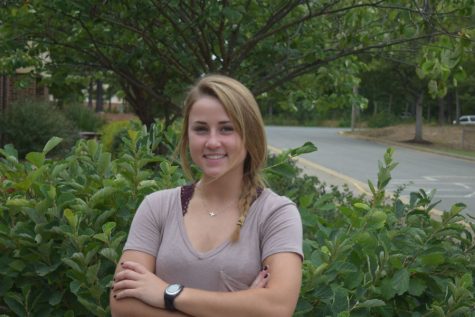 Lara Ann Douglas, Staff Writer
Lara Ann Douglas, Class of 2017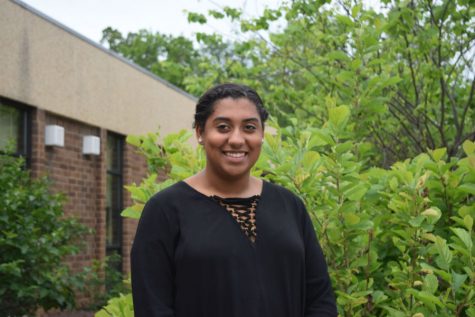 Alexa Battle, Photographer
Alexa Battle, Class of 2017