A Window into IB
IB Specialty Center Open House
Many driven students explore challenging specialty programs to conquer the educational paths to success. Students and parents interested in finding out more about the International Baccalaureate (IB) program at Midlothian High School took the time to come to the IB Open House on Tuesday, October 18, 2016. The IB students and teachers hosted this informative session, welcoming all families to have a glimpse of the program. 
To begin the event, IB coordinator Mr. Mark Spewak delivered a speech to potential IB applicants and their families about the tenets of IB: dedication, hard work, and commitment. "The aim of the IB program is to develop inquiring, knowledgeable, and caring students," says Mr. Spewak. To entertain the prospective applicants, current IB students, Avnee Raje, Anushka Pandya, Akhila Mandalika, Bethany Crisp, Mariha Junaid, and Nasita Islam, performed a Bollywood-style dance. Avnee Raje explained, "The dance was a great way for students to see how diverse and enjoyable the IB program is." The performance symbolized the cross-culture of the International Baccalaureate program. 
From numerous academic clubs to a range of IB level classes, IB offers a variety of courses. The students and families had the opportunity to discuss course requires with IB teachers . IB English teacher Mrs. Sharon Austin and current IB students explained Theory of Knowledge (TOK) and other IB courses. The current IB students shared their experiences and how IB has impacted them thus far. The International Baccalaureate Open House not only gave students a preview of the IB program, but it also illustrated the demands and opportunities available at all speciality programs.
About the Contributor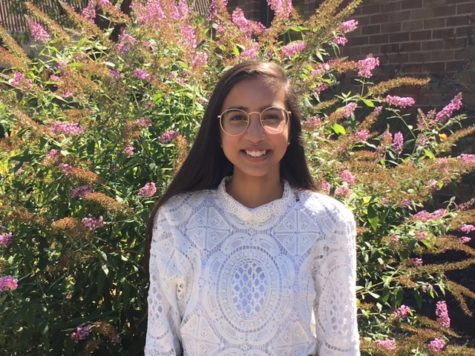 Nabiha Rais, Copy Editor
Nabiha Rais, Class of 2019