New Freedom Flag display serves as a reminder to students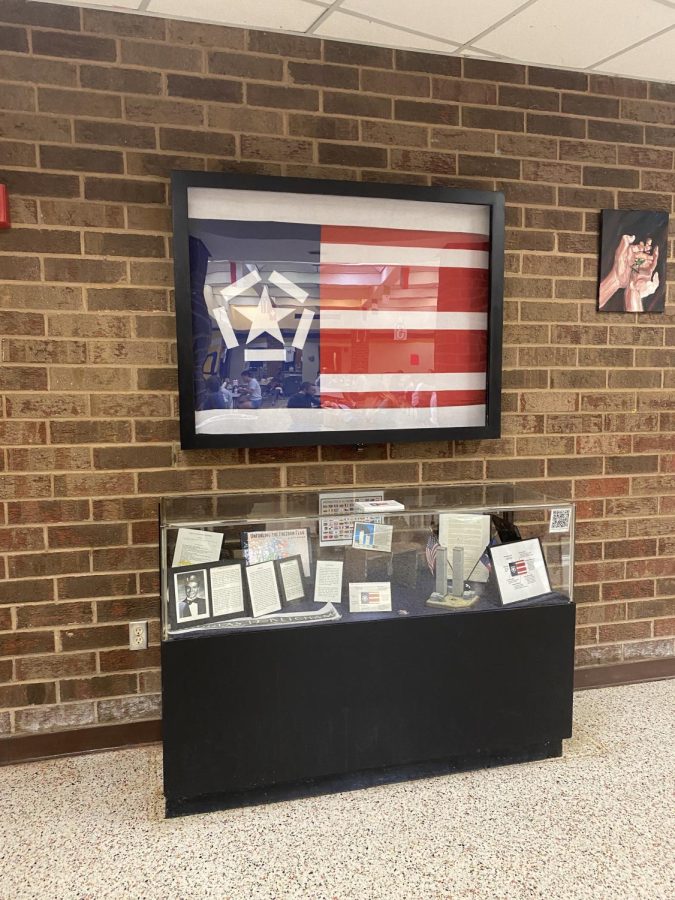 Students gathered around on Sept. 12 to catch a glimpse of the new display box set up and filled with various artifacts from the twin towers and the photos and stories of people involved. This includes the cover of a story written by a graduate of 1999, dog tags, a piece of steel from the 92-95 floors of the building, and a small replica of the twin towers. Visitors were welcomed into Midlothian and offered a seat for a special presentation of the new display.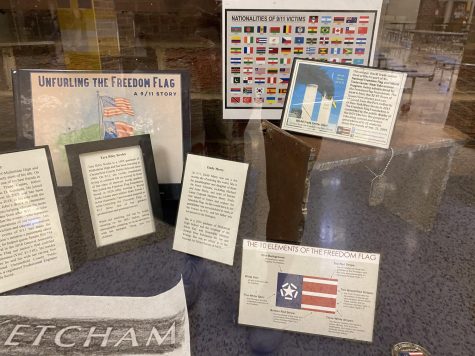 Above the case hangs a Freedom Flag which includes many representative elements of 9/11. The white star represents those who lived and died for freedom, with the five white surrounding bars representing the pentagon and our freedom. Blue represents unity, the top red stripe is for the bloodshed of those at the Pentagon as well as the crew and passengers on American Airlines Flight 77. The two wider red stripes are symbolic of the towers themselves. The white strips represent the first responders, and the bottom red stripe bloodshed of the crew and passengers who perished on United Airlines Flight 93.  
 Dr. Shawn Abel said "he was proud of the connection to Midlothian and the local community which also supplied the motive. I also wanted to allow students to see and feel the impact the terrorist attack had on this country, and the unity we saw after. It felt good to honor those who have ties here in Midlothian who were affected by the attack."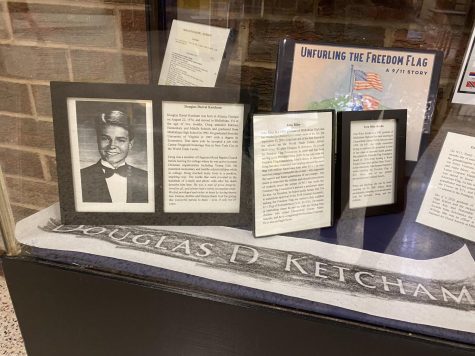 The new Freedom Flag display case while also having many artifacts, and informational photos, displays many stories of some of Midlothian's own graduates that were affected by the terrorist attacks. The most noticeable display being Douglas Darrel Ketcham's which includes his senior portrait next to his story. Ketcham was part of the graduate class of 1992, and went on to graduate from the University of Virginia in 1997 with a degree in economics. That same year accepting a job with a brokerage firm in New York City at the World Trade Center.    
The Freedom Flag Foundation is a non-profit organization formed with the goal of making the flag a national symbol of remembrance for September 11, 2001. It got its startup with a drawing on a napkin by a local Richmond business owner in November 2001 and is now a national movement.  
You can visit the Freedom Flag Foundation by clicking here to make a donation or discover ways you can get involved and become a volunteer to help further their mission.
Leave a Comment
About the Contributor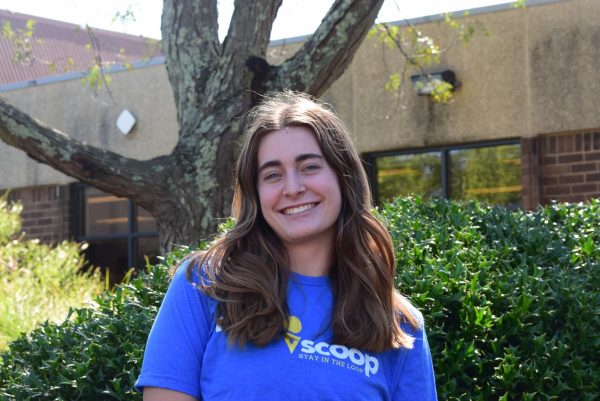 Caroline Kidd, Editor in Chief
Class of 2024

Caroline Kidd has been on the staff for four years. Outside of school she enjoys playing tennis and taking road trips with her friends...