Garcia runs to JMU
Senior Gabriella Garcia commits to James Madison University for Running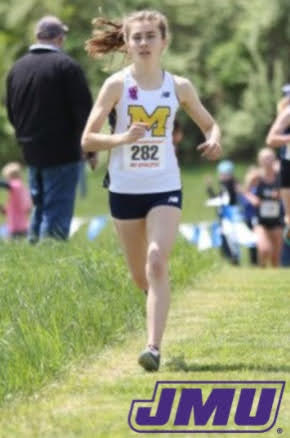 In the spring of her eighth-grade year, Gabriella Garcia tried out for Tomahawk Creek Middle School's track team not knowing that it would lead to her running competitively on a higher level: first high school and now college. The passion that Garcia developed for the sport has led her to James Madison University where she has committed to run Division 1 Cross Country and Track & Field beginning in the fall of 2022.
When Garcia was younger, she swam competitively and played travel soccer. While training for her soccer season, Garcia started running, which ignited a spark. She decided to try out for the track team in eighth-grade and, and despite suffering an injury during the season, Garcia decided to run cross country in high school, given the remarkable endurance she had built up in soccer.
As a part of the Midlo running program, Garcia spent countless hours running, strength training and stretching, all of which allowed her to become a fierce competitor. She received enthusiastic support from Coach Stan Morgan and Coach David Benjamin who both believed in her abilities even before she joined the Cross Country team. Their guidance in her training, running form and personal struggles have led her to become the person and runner she is today.
Additionally, Garcia's refined running skills have led her to achieve much on the cross country course, such as State Runner-Up for Cross Country in 2019, State Champion for Cross Country in 2021, Region Champion for Cross Country in 2019 and 2021, Region Champion for the Indoor Track 3200m run in 2020 and Region Champion for the Outdoor Track 3200m run in 2019 and 2021. Garcia also earned a place on numerous all-metro teams and earned the Richmond Times-Dispatch Girl's Scholar-Athlete of the Month in January 2022, for her academic and athletic achievements.
After deciding in her junior year that she wanted to run in college, Garcia began reaching out to college coaches. What finally drew her to  JMU was that "it has a good balance between academics and athletics. The atmosphere and the team were so friendly and welcoming, and I could picture myself growing there." Garcia plans to run long-distance events in college, so in addition to the 5k and 6k during the cross country season, Garcia will race the 5k and 10k during the track season.
Congratulations, Gabriella!
Leave a Comment
About the Contributor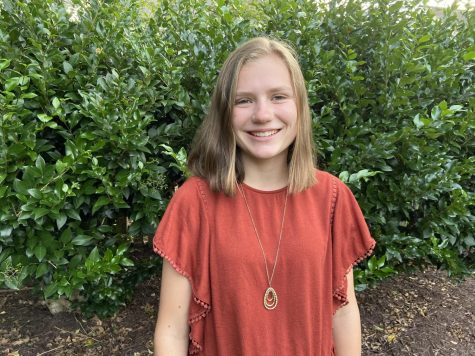 Nicole Quiram, Midlo Scoop Staff
Nicole Quiram, Class of 2022

Senior Nicole Quiram has been on Midlo Scoop's staff for two years now.  Although she isn't in the class, Quiram freelance...