Midlo celebrates Women's History Month
Women's History Month 2022
During the month of March, Midlo's Honors American Women's History class led the school in acknowledging Women's History Month by organizing different ways to promote the underlying meaning of the month, which is to celebrate the various contributions made by women to history, culture and society as a whole.
Throughout the month, students enrolled in the history class will guide the conversation about notable achievements made by female figures by way of the school's daily announcements. On Mondays, interview segments are featured during the video announcements. Tuesdays are comprised of a quote, piece of literature or another form of media being shared to highlight a significant event or part of women's history. Wednesdays entail educating students, as well as myth-busting different stories behind significant women each week. On Thursdays, a spotlight on female-owned businesses within the community takes place. Finally, on Fridays, students encourage their classmates to stop by the sticker and bookmark table in the closed commons during all lunch blocks to pick up the fun items to use. The stickers and bookmarks were designed by the class with the help of the Midlothian Library. In addition, the music that resounds through the hallways on Fridays is a special playlist curated by students in the class that is aimed at empowering women and/or sung by female artists.
In addition to these daily events, the class also created zines and designed a bulletin board. The zines, a combination of informative text and images, are hung in the female and single-occupancy bathrooms, which highlight key figures in women's history, such as Alice Paul. The bulletin board, located in the 300s hallway, shows the gap of SOLs required by the state for male figures and female figures.
For more information, visit bit.ly/Midlowhm for sticker designs, a calendar, a list of women's literature, the playlist and a list of women-owned businesses!
Leave a Comment
About the Contributor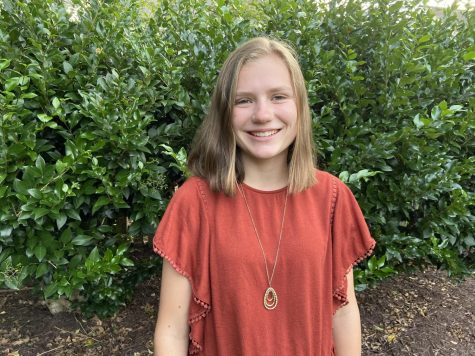 Nicole Quiram, Midlo Scoop Staff
Nicole Quiram, Class of 2022

Senior Nicole Quiram has been on Midlo Scoop's staff for two years now.  Although she isn't in the class, Quiram freelance...