Matt Hutchings receives the 5C Coach of the Year Award
Spotlight on: Coach Matt Hutchings
After a historic season, Midlo's very own Varsity Football Head Coach Matt Hutchings was named the 5C All Region Coach of the Year on Monday, November 21, 2021.
Hutchings entered the 2021 season with an overall record of 18-20. However, the team's roster has improved over the seasons, as younger students have shown promise early on, strengthening the program. As a result, the program exceeded expectations this fall as they finished third in the Dominion Region behind the Manchester Lancers and Jamer River Rapids.
Having guided the team in their success, the award reflects Hutchings' excellence in terms of how he managed to prepare his players for the extensive season after coming off a season altered by COVID-19 restrictions. He demonstrated his ability to optimize his players' talents and effectiveness throughout the season.
Hutchings played a significant role in this season's 8-3 record, which was the first time the program finished with a record above 500 since the 2018-19 campaign. On November 12, Hutchings led the Trojans to their first-ever regional playoff victory against the Godwin Eagles with a groundbreaking score of 42-13 in the Virginia High School League Class 5 Tournament. Despite the momentum from that win, the team lost 24-14 to the Hermitage Panthers during the 5C semi-regional game. Nevertheless, Hutchings had a profound impact on how Midlo played in the regular season, as well as their strength and persistence during postseason games.
---
What were your initial thoughts when receiving the 5C Coach of the Year award?
It was essentially all a product of our coaches, the players, their outstanding work ethic, and how they performed and executed this season.
How impressed were you with your varsity football team this season? 
We knew that they were good, but we didn't know how good. We had a lot of talented players coming back after the shortened season in the spring, so we knew they were good we just did not know how great they would be. They really rose to the challenge with the games that we played throughout the season this year. 
What was one moment you enjoyed while coaching the team this season? 
There were a lot of moments I enjoyed with the team this season. Some important moments during the season were when we won the first game against Prince George 41-40. The Manchester game was a huge win and something that we haven't done in 20 years, and the playoff win against Godwin, something that also hasn't been done in our school history. 
If there was one game that impacted how the team performed, what game would it be and why? 
I would say the Manchester game in two ways: 1) We showed that we could be able to beat a regionally dominant team and show that we are capable of being a top team in the 804. 2. Then after that game, we lost the next two games because I think we thought we were better than advertised. Going into that game we thought against Powhatan and James River that we would just win because we are that good of a football team, when in all actuality if you don't do the little things right and you don't practice right it'll come back to hurt you. This is why after those games we regrouped and refocused to get prepared for the Mills Godwin game.
I think in short it was good and bad, the fact that we were capable of winning against a great team; however, we also have to handle and control the momentum that we had. 
What are your expectations for the team next season? 
We are coming into the next fall season with sixteen returning starters. A lot of the guys that we have for the 2023 class are very impressive between Cooper Meads, Ashby Berry, Makhi Jackson, Ethan Shelor, Jack Runyon, Ryan Runyon, Zach Wirts, Mikyel Cardichon, Gio Semidey, Gabe Semidey and many more starters coming back. We are going to have a pretty deep and talented team come back next year, so we are excited to carry over the momentum we had from this year.
Congratulations, Coach Hutchings!
Leave a Comment
About the Contributors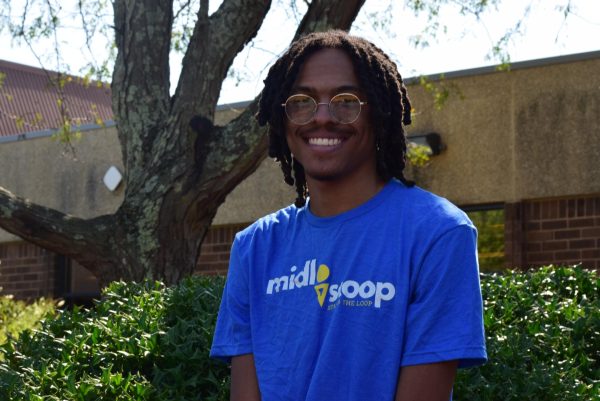 Huntur Brockenbrough, Sports Editor
Class of 2024

Huntur Brockenbrough has been on staff for three years and is a sports writer this year. Outside of school, he enjoys watching sports/tv,...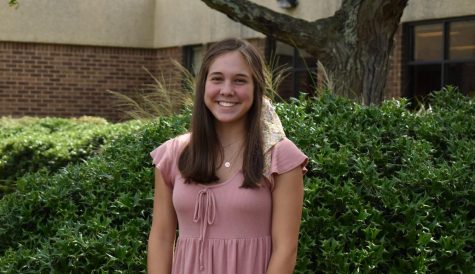 Lauren Cassano, Photo Editor
Lauren Cassano, Class of 2022

This year, senior Lauren Cassano is celebrating her fourth year on staff.  She is Midlo Scoop's designated photographer,...