Almost, Maine makes its way to Midlo
Midlo Theater presents the play Almost, Maine
The Midlo Theater Department makes its grand return with its first production of the 2021-2022 school year Almost, Maine. The play premieres on Thursday, November 11, and runs until Saturday, November 13. The play centers around nine short stories that all take place in the town of Almost, each connected through the theme of love and loss. The Midlo community will have the opportunity to view the production in-person on any of the various dates with each of the shows starting at 7 p.m. 
To accommodate for ongoing COVID-19 protocols regarding capacity limitations and social distancing for indoor events, guests must abide by block seating. Therefore, all tickets must be purchased ahead of time. If parties wish to be seated together, all tickets for a single group must be purchased in one order due to the pre-arranged black seating arrangements. For those who do not purchase a ticket prior to the date of the show, seating will be available in the lecture hall areas of the auditorium and tickets will be first come first served due to limited space.
All tickets will be sold for $5 and can be purchased through this link.
---
The Almost, Maine Cast:
Pete – Allison Shewmake
Ginette – Anna Ganz
East – Matthew Babb
Glory – Mischke
Jimmy – Kevin Huang
Sandrine – Caroline Grabill
Waitress – Ryan Prince
Marvalyn – Kathryn DuVal
Steve – Brayden Thomas
Gayle – Sky Caddell
Lendall – Jake Khatcheressian
Deena – Sarah Kemp
Shelley – Madison Cartisano
Phil – Jake Khatcheressian
Marci – Kara Burks
Hope – Madelyn MacEwen
Man – Jack Bruner
Rhonda – Delaney David
Doug – Gunnar McKee
Leave a Comment
About the Contributor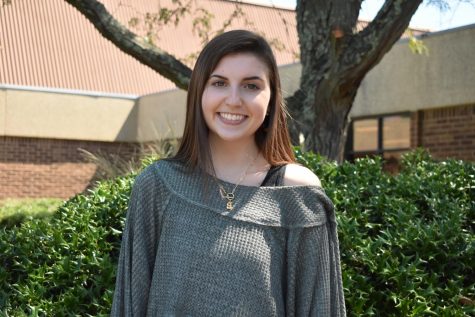 Bridget Tracy, Editor-in-Chief
Bridget Tracy, Editor-in-Chief, Class of 2022

Senior Bridget Tracy has been on staff for three years, and continues to write high-interest articles,...