After seven years of blue, Virginia turns red
Republican Glenn Youngkin elected as Virginia's new Governor
Every year, gubernatorial elections take place across the nation, but Virginia's gubernatorial election holds particular importance in politics as it takes place a year after the national Presidential election, and can act as an indicator of how the population feels about the President. This year, after an intense campaigning period, three main candidates made their way on the Virginia ballot, including Democrat Terry McAuliffe, Republican Glenn Youngkin and Liberation Party Princess Blanding.
As churches and schools propped their doors open around 6 a.m. on Tuesday, November 2, 2021, long lines were quick to form outside, with constituents eager to cast their votes. Those who took part in their civic duty received an I Voted sticker when exiting, displaying their patriotism. After being open all day to the public, the polls finally closed at 7 p.m. on the dot. Once the final votes had been tallied, people from near and far anxiously watched their televisions as news stations covered the election results. 
As the votes began to arrive, it became clear that there would not be an immediate winner since the gap between top gubernatorial contenders, McAulife and Youngkin, remained close. The two played a game of back-and-forth as the votes swayed from one side to the other.
Just around 1 a.m., it was announced by several news stations that Youngkin, winning with 50.9% of the votes, would be the new Governor of Virginia, along with his new Lieutenant Governor, Republican Winsome Sears.
Youngkin's background includes working as a businessman at an investment firm after earning his degree in Engineering from Rice University and his Master of Business Administration (MBA) at the Harvard Business School.
While in office, Youngkin plans to bring his wealth of business knowledge from his experience as a co-CEO of the Carlyle Group, along with his family-friendly personality, to the Commonwealth of Virginia. His first order of business, as listed in his Day One Plan, is to improve school systems by increasing teacher pay and restoring proper education modules to make sure every child reaches their full potential.  One factor that earned Youngkin a majority of the votes was committing himself to provide parents with a say in their child's education. Also per his Day One Plan, Youngkin plans to add nearly 400,000 new jobs, lower the crime rate, cut costs for Virginians by lowering taxes and restore local governments to order.  
On Saturday, January 15, Youngkin and Sears will officially take office, becoming the 74th Governor and Lieutenant Governor of Virginia.
Leave a Comment
About the Contributor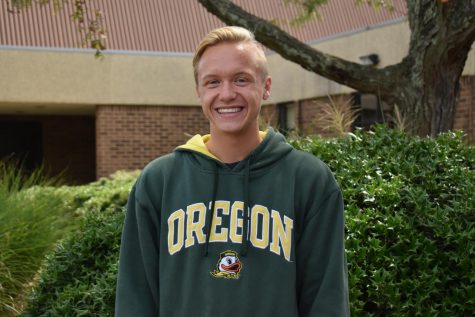 Kyle Reeder, Associate Editor
Kyle Reeder, Associate Editor, Class of 2023

Junior Kyle Reeder has been on staff for three years, and enjoys writing student life, current events,...