Underclassman prepare for final exams
2021 exam schedule & exemption information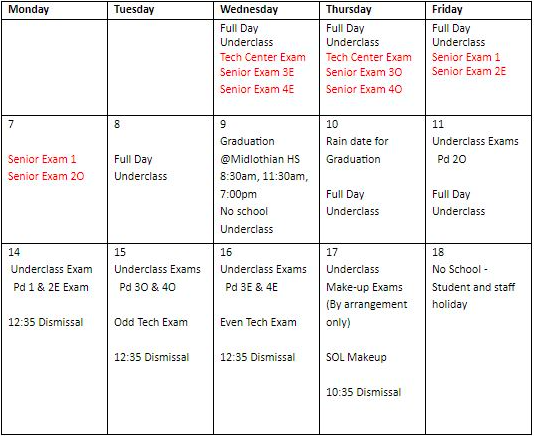 As second-semester underclass exams approach, here is some important information to be aware of as we head into the final weeks of the school year. Final exams must be taken at the scheduled time unless prior permission has been granted from the administration in advance. Make-up exams must be taken on June 17, 2021, unless a student has received prior permission for an alternate arrangement.
Exam Time Blocks:
8:30 – 10:25 for periods 1, 2O, 3O and 3E (as well as make-ups)

10:35 – 12:30 for periods 2E, 4E and 4O
Exemption Procedures:
Students who passed a required SOL test this year are exempt from the exam in that particular course, however, they have the ability to take the exam in an effort to improve their overall grade.

Those who took an AP test are exempt if they have earned either an A or B for the semester in that particular course and were not absent from class for more than four days in the first period or two days for all block classes prior to the assigned exam date.

Underclassmen who did not take the AP exam can still be exempt if they pass the SOL in the course.
All finals will count up to no more than 10% of a student's semester grade. This year, in-person students will have the option to take their exams virtually. However, should students elect to come into the building to take their exams, they must keep in mind that all students will stay in the exam room until the exam period is over. 
Leave a Comment
About the Contributor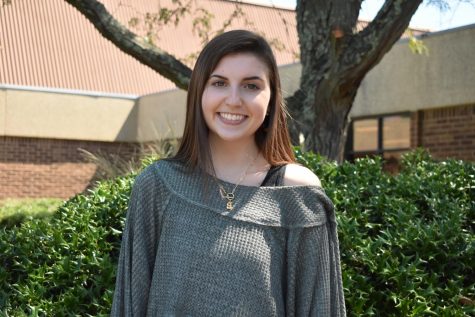 Bridget Tracy, Editor-in-Chief
Bridget Tracy, Editor-in-Chief, Class of 2022

Senior Bridget Tracy has been on staff for three years, and continues to write high-interest articles,...