Commemorating the Class of 2021
Senior Awards and Scholarships Ceremonies
As the school year wraps up, Midlothian High School's Class of 2021 prepares to embark on the next phase of their lives, prompting them to have to say goodbye to classmates and teachers who have been by their side for the past four years. Representing one of the remaining events to bring closure to their final year, selected seniors had the opportunity to attend their last awards ceremony on Wednesday, May 26, 2021 where students received honorable recognitions, all of which was live-streamed on Midlo's Youtube channel TrojanLive. 
Filing into the auditorium for the final time, the pending graduates, accompanied by family and long-time supporters, made their way to their seats. In light of ongoing capacity limitations, the night was divided into two ceremonies. The first ceremony consisted primarily of awarding leadership and outside achievements, while the second focused on scholarships. Welcoming all to the event, Principal Shawn Abel reflected on the various accomplishments of and fond memories experienced by the Class of 2021. Despite the untraditional close to their high school careers, Dr. Abel made note of the lasting impact that they will undoubtedly leave on the Midlo community as a whole. His kind words spoke volumes to the courageous efforts of the members of the senior class, showcasing their persistence and determination in the face of the challenges they endured this past year, noting that they all continued to excel in rigorous courses even in a virtual setting. 
Dr. Denise Bowes then began announcing each of the individual awards, starting with the Distinguished Trojan Leadership Award, which recognizes students who embody the qualities of a true leader. All of the recipients received personalized caricature drawings that served as a unique memento from their time at Midlo. Next, Dr. Bowes announced numerous prestigious earnings, including: Top Ten Medals, Richmond Times-Dispatch Distinguished Athletes, the Richard B. Engard Award and the American Legion School Award Medal. After the presentation, guests made their way to the closed commons where desserts and refreshments awaited them. Here, students were able to connect with each other once again, congratulating peers on their recognitions and taking in their final moments in the halls of Midlo. Afterward, the second ceremony was held to award scholarships to deserving seniors, culminating as a moment when all of their countless hours of hard work paid off. Once again, Dr. Abel gave a warm welcome to the attendees before transitioning into handing out the scholarship certificates. 
For those who were not in attendance, a Senior Website dedicated to updating information for the Class of 2021 regarding additional scholarships, senior sayings, post-grad plans and graduation procedures is now available for all to access. Additionally, a pre-recorded awards ceremony that includes a broader range of recognitions  will go live soon. We will update this story with the link as soon as it is available.
---
Class of 2021 Awards
Distinguished Trojan "Leadership" Awards: Rachel Anderson, Sage Blackmon, Carolina Bowe, Riley Brown, Lena Caffell, Jarrett Cephus, Anaragg Chittoori, Jordan Cibellis, Nicole Dudley, Madison Fath, Dasia Hardy, Shelby Harris, Joseph Keating, Katherin Krievs, Gabrielle Leaper, Carter Lovasz, Ally Marmo, Bridget Millacci, Olivia Nealon, Sarah Nugent, Kaylee Pantaleo, Anya Ruzicka, Joshua Seiden, Connor Shutts, Hunter Stanek, Savannah Stone, Daunte Wall and Emma Weber
Herff Jones Award: Katherine Krievs
Richard B. Engard Award: Aislin John
American Legion School Award Medal: Anna Brinegar
Academic Excellence: Madison Fath and Hunter Stanek
Musical Excellence: William Papierniak and Savannah Stone
Athletic Excellence: Tahja Collins and Dasia Hardy
Richmond Times-Dispatch Distinguished Athletes: Caroline Bowe and Cater Lovasz
Daughters of the American Revolution: Anna Brinegar
Trojan Nations Leadership: Blake Longest, Anya Ruzicka and Emma Weber
Superintendent's Student Advisory Group of Education: Amenah Holt and Isabella McNulty
---
Class of 2021 Top Ten
Madison Fath, Valedictorian
Hunter Stanek, Salutatorian
Kathryn Kinskie
Lena Caffall
Shelby Harris
Lauren Deaver
Joshua Seiden
Katherine Krievs
Christina Mulroy
Charlie van den Oord
---
Class of 2021 Scholarships
Amenah Holt: Leadership for the 21st Century Scholarship
Mannal Javeed: GRASP – Last Dollar Scholarship  
David Gamba Guevara: Community College Pathways Scholarship
Madison Fath: Coach Cooper Scholarship
Sarah Nugent and Ally Marmo: FBLA Scholarship
Jackson Abel and Jenna Shadders: Wegmans Scholarship
Anya Ruzicka: Donna Dalton Scholarship
Lauren Merrill: Duggan Scholarship
Christina Mulroy: Bettie Weaver PTSO Scholarship
Anya Ruzicka: IB – Liz Realty Services
Zinzi Symister and Jackson Lucas: Class of 1995 – Al PArk
Emma Weber: Pascual Scholarship
Mannal Javeed and Zinzi Symister: Class of 2021 Senior Scholarship
Jackson Abel, Amber Atkins, Leo Crayton, Lena Caffall, Jordan Cibellis, Tahja Collins, Seth Grossman, Emma Hermanson, Eden Johnson, Katherine Krievs: PTSO Scholarship
Zinzi Symister: Virginia School Counselor Association Scholarship
Anya Ruzicka and Lena Caffall: Fulgham Scholarship
Leave a Comment
About the Contributors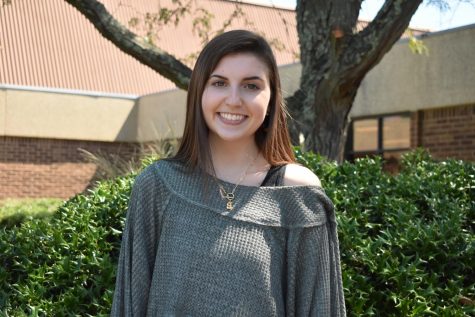 Bridget Tracy, Editor-in-Chief
Bridget Tracy, Editor-in-Chief, Class of 2022

Senior Bridget Tracy has been on staff for three years, and continues to write high-interest articles,...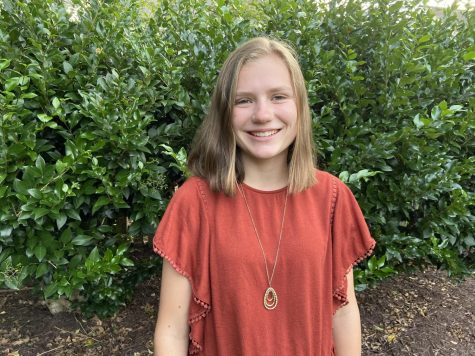 Nicole Quiram, Midlo Scoop Staff
Nicole Quiram, Class of 2022

Senior Nicole Quiram has been on Midlo Scoop's staff for two years now.  Although she isn't in the class, Quiram freelance...