Coming soon to Midlo!
The Village of Midlothian faces a wave of new businesses and restaurants.
Over the past few years, the Village of Midlothian has grown dramatically, adding new development at a dizzying pace. A number of businesses have found their way into this bustling little town,  expanding Midlothian into an area with increasing possibilities and even drawing in outside traffic. 
Chesterfield County Chamber of Commerce President Danielle Fitz-Haugh shares that change is on its way to Midlothian.  Many new shops, offices, restaurants and other developments will be seen around Chesterfield within the next few years.  "We've got huge developments in the Village of Midlothian, and it's going through master planning right now, with the Village in the Special Area Plan.  I think you'll see more, I call them accessory businesses, like coffee shops, restaurants, things that the neighbors, the people that live around the Village, can easily get to, can walk to, can bike to," Fitz-Haugh said, adding,  "You'll even see professional services like the nail shop, chiropractor, and the dentist continue to expand throughout the Midlothian Village section.  I think Westchester Commons, out where Target is, will grow in retail stores, and more housing will go up.  It's just to create spaces for people who can live, shop, and play."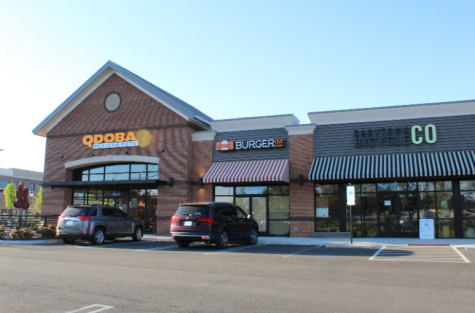 With all chaos this year, COVID-19 has certainly posed a new threat to in-person shopping and leisure.  During the 2020 lockdown, many businesses changed their business models to accommodate the customers in light of the lack of the desired in-person foot traffic.  "We've seen restaurants and retail convert their business model to serve customers during the pandemic, but it's still going to be a struggle to get people out shopping and not buying online.  Where most of our current retail has converted to either front door pickup, or order your stuff online, pull into the first parking spot, pick up your items, or mobile order, I think the challenge will be getting them to walk back through the door," Fitz-Haugh said.  During the lockdown, many businesses failed, and Fitz-Haugh says this is likely because they didn't adapt quickly enough.  "Those businesses that maybe did not do as well during COVID-19, are the ones that waited too long to pivot to a different business model. I think businesses thought that it would be just a little blip of time, and just hesitated to convert their business plan, and model.  I think those are the ones that just really struggled." 
On a brighter note, The Lake is bringing the beach experience to Chesterfield.  Just off of Genito Road, this newly-planned development will include over one hundred acres dedicated to aquatic play, shopping and leisure.  The sprawling plot of land will be home to over 700 residential buildings, which will be either individual homes or apartments.  The plan is entirely mixed-use, meaning it will accommodate commercial shops and stores, along with office buildings.  "The development is actually approved, it is on the books, and we should actually start seeing some dirt move in the next week or two.  It's a long term plan, so it will take a little bit to build out, and we'll start to see that piece of property develop over the next several months," said Fitz-Haugh.  In addition to leisure, the resort-like facility will also contain a six-acre surf park with water sports and a fully-functioning wave pool.  For people visiting from out of town, or even those just looking for a weekend get-away, a 170 room hotel will fully accommodate any stay.  The property will also have space for office buildings and large areas for entertaining.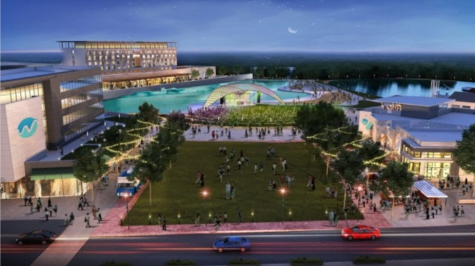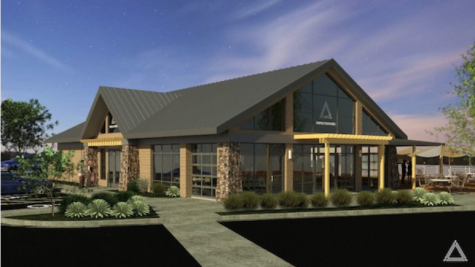 The new developments and businesses that are on the rise are all products of the Midlothian Special Area Plan, a new plan dedicated to sprucing up and inviting new foot traffic into the town.  "I think the Midlothian Special Area Plan is a twenty to thirty-year view, so it's not all at once.  I think the next ten years is 'how do we get traffic into the Midlothian village area', because residents are choosing this area to live, and I think it's creating an amenity of businesses to serve the residents," Fitz-Haugh said.  Among many of the new developments, one hits close to home for many students, as the new plans involves the possible relocation and construction of a new Midlothian Middle School.  However, the plan itself hasn't completely been stamped and sealed. "The County is going through rezoning, but Midlothian is it's own village, in that it needs to be treated slightly differently, just because it was built out differently, and it has grown exponentially," Fitz-Haugh said.  In short, residents of Midlothian can expect great changes in the near future and should be on the lookout for new restaurants, stores, offices, and a water park.
Leave a Comment
About the Contributor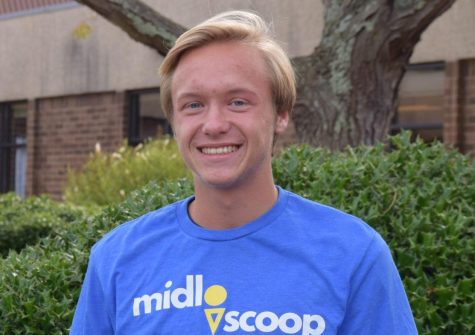 Kyle Reeder, Multi-Media Editor
Kyle Reeder, Class of 2023

Kyle Reeder has been on staff for four years and is the Multi-Media Editor. Outside of school, he runs cross country and...