CCPS updates regarding the upcoming school year
2021-2022 School year Information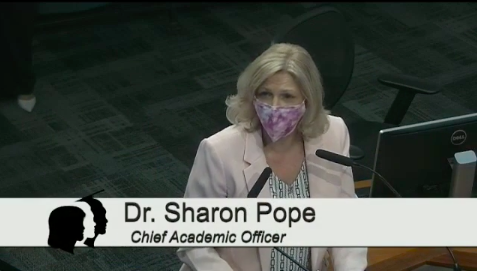 As the 2020-2021 school year undoubtedly represents a time of unprecedented academic challenges and learning curves for students and teachers alike, the Chesterfield County School Board works diligently to address community concerns moving forward. Taking into consideration the varying degrees of families' situations within the ongoing COVID-19 pandemic, the School Board met on April 13, 2021, during a work session to take into account all of the possible educational models available for the upcoming school year.
After discussing general information, Chief Academic Officer Sharon Pope proceeded to present a series of general performance level issues that have occurred throughout the 2020-2021 school year in light of student's time in both virtual and hybrid learning environments. "Teacher-issued grades in middle and high school notably reflect more F's than in previous years," Pope said, detailing that there will most likely be achievement gaps for the majority of returning students. Therefore, the idea that students will need more than just academic support in the coming months was brought to the attention of school board members. Despite strongly encouraging all students to return to face-to-face instruction during the upcoming school year, Pope "understands moving forward, a single option will not work for all families and [we] want to be compassionate. [We] want to hear that. That is why [we] have created these other options. And [we] want to help families find the best fit for their students, their students' success, for their comfort and their confidence." In regards to Chesterfield County high schools, the following plan was issued for review and was sent out in an email to all parents/guardians later that same day.
Return to face-to-face learning at your child's assigned school:
Students will work with a licensed teacher in a traditional classroom setting with appropriate COVID-19 mitigation strategies in place (masks, social distancing, etc.), depending on requirements/guidance provided at that time by the Governor's Office, Virginia Department of Health, and Centers for Disease Control and Prevention.

No concurrent teaching in general education classrooms. Meaning, students may not participate virtually. (Please note the only available virtual options for high school students will be through CCPSOnline, which is an established program in the school division.)
Enroll in CCPSONLINE: (Virtual Option)
Students will learn asynchronously online from home or another place of their choosing. Student learning is self-paced and self-directed with a licensed teacher assigned who is available to assist students at pre-scheduled times.

The program is built with flexibility in mind and offers all students the opportunity to take select middle school courses and high school credit courses online. Specialized programs, such as CBG and specialty centers, are not available. Honors courses are available, while AP and dual enrollment are dependent on enrollment. All courses are delivered through the Canvas learning management system.

Students participate in sports and other extracurricular activities at their home school.

Families will decide whether to enroll in CCPSOnline for the entire school year. 
Accompanying the proposed learning modules, superintendent Dr. Mervin Daugherty explained that "[His] leadership team and [he] continue to stress the importance of daily in-person attendance. We believe face-to-face instruction is best for students, given that students miss much more than academics when not in school." This comes with the fact that across the board, health officials have evidence of "extremely low incidents of in-school transmission," Daugherty said. Click the link provided to access the full meeting. 
Along with the academic format options, the school year's calendar as a whole has received an update. In a decision made in May of 2020, the School Board approved a pre-Labor Day start. "This proposed change will help maximize instruction time available prior to end-of-year testing," Daugherty said. "Our teachers will have more time to deliver the required curriculum before assessing students' proficiency and growth. This change benefits everyone from an instructional standpoint." With traditional schools, such as Midlo, starting on August 23, 2021, and  ending on June 3, 2021, a number of benefits will aid in student's success as they navigate the return to face-to-face instruction. The added advantages include an increase in instructional weeks prior to winter exams/MAP testing, more instructional weeks leading into AP/IB exams and fewer instructional weeks that would remain post-end-of-the-year standardized tests. This new calendar would also meet State requirements of 140 hours of standard credit at the high school level. For more information, click here.
Throughout the course of the remaining few months of school, the Board will continue to meet to further discuss potential changes in safety protocols and follow-up on return-to-learn plans.
Leave a Comment
About the Contributor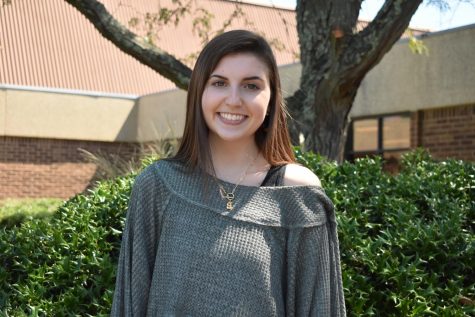 Bridget Tracy, Editor-in-Chief
Bridget Tracy, Editor-in-Chief, Class of 2022