Saint Patrick's Day: Limerick-Style
Saint Patrick's Day, which falls on March 17, commemorates the death of Patrick the Saint, who has been credited for bringing Christianity into parts of Ireland.  To celebrate, millions of people dress in green from head-to-toe and create poems to appreciate Irish culture.  When it comes to rhymes, the Irish have a special knack for limericks. Named after a city in Ireland, a limerick is an Irish-styled poem consisting of five lines.  It's usually a humorous, sometimes jokingly-rude, poem that is simple and quick.  The first, second, and fifth line rhyme, and the third and fourth rhyme, creating a rhyme scheme of A A B B A.  In celebration of the Irish holiday, here are three silly limerick examples:
March 17th, a day full of play  
Dressed up in green, oh yay  
To celebrate the Irish, 
We get to be all childish. 
So Happy Saint Patrick's Day! 
---
There once was a principal named Shawn,
Who's students could do nothing but yawn.
They dreamt of the summer,
Two more months, oh what a bummer
So turn in your homework, we must go on.
---
 To all you seniors out there,
This year has been quite a scare.
Now that you have all this knowledge,
Where are you going to college?
As Dr. Suess says: "You can go anywhere!"
Leave a Comment
About the Contributor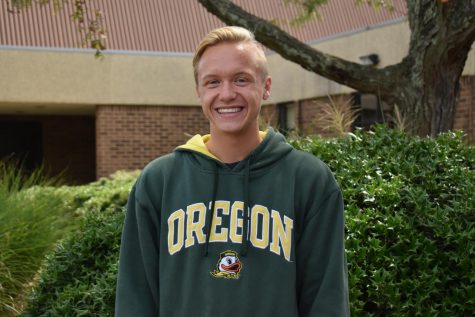 Kyle Reeder, Associate Editor
Kyle Reeder, Associate Editor, Class of 2023