Van Arsdale earns the 2020 Economic Educator award
Mrs. Monica Van Arsdale earns the Economic Educator of the Year for the VCU Region
Mrs. Monica Vanarsdale, Midlothian High School economics teacher, was awarded the Economic Educator of the Year award for the VCU Region. Virginia Council on Economic Education (VCEE) awards this title to one teacher in each region every year. Since 1970, the VCEE has served as a non-profit that advocates for students in K-12, and aims to provide students with the proper financial literacy skills needed to succeed in the world. Economics and Personal Finance recently became a required class for students that must be taken before graduation. Van Arsdale earned recognition for her hard work in the classroom and dedication to her students.
Throughout the year, students get a glimpse into adulthood by learning the importance of budgeting, spending and investing, as well as the inner workings of the economy. Van Arsdale creates assignments that allow students to navigate the maze of personal finance by applying what they have learned to real-life situations.  She also teaches students how to protect themselves financially, informs them of what expenses lie ahead and ensures that they know how to increase their human capital. When they leave her class, students are armed with a wealth of information that they can apply throughout their lives, regardless of what career path they choose.
Van Arsdale has taught this class for the past eight years. "Seeing students take what they've learned and become successful after high school is my favorite part of the job," Van Arsdale said. Through the years, she has left a lasting impression on countless students. "Mrs. Van Arsdale made my Econ experience so much better with interactive games, and by relating our learning subjects to current events," Senior Bridget Millacci said. "She really helped me put the world into perspective, and taught me how even the smallest choices we make every day feed into the large system. I wouldn't trade my experience in her AP Econ class for the world," Millacci said.
Congratulations Mrs. Van Arsdale!
About the Contributor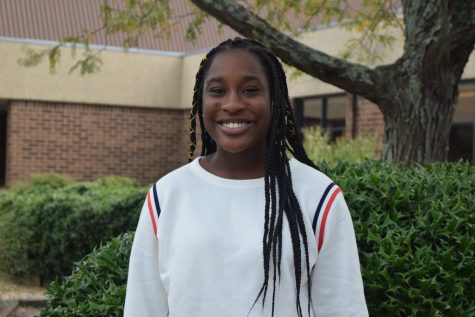 Zinzi Symister, Copy Editor
Zinzi Symister, Copy Editor, Class of 2021