Midlo virtually welcomes parents back to school
Virtual Back to School Night 2020
Beginning on Tuesday, September 29, 2020, Midlothian High School hosts its annual Back to School Night for parents of all grade levels. However, due to the current Chesterfield County guidelines surrounding Covid-19, the event goes virtual to insure that parents remain informed in a safe manner. Each teacher took part in creating an individual presentation capable for the Midlo community to view at any time and anywhere given the circumstances.
In order to simplify the process, a website dedicated to Back to School Night allows parents to easily navigate to each one of the video presentations. Teachers took the time to outline class expectations, daily assignment requirements, and their overarching plans for virtual learning. By accessing Midlo's Virtual Learning Hub, parents have the ability to attend each session, divided by subject, to grasp the basics of the new learning environment. Principal Dr. Shawn Abel included a personal statement as well to further keep the Midlo community informed on what to expect for the upcoming school year. Also, parents also can stay up-to-date on additional athletic information, library events, and counseling resources. In an effort to ease the transition into the online world, Back to School Night offers a sense of familiarity into the lives of many.
Experiencing Back to School  in a virtual manner offers parents the opportunity to experience first-hand what has quickly become an essential part of their children's everyday lives. Despite the challenges presented by the ongoing Covid-19 restrictions, Back to School Night successfully makes its return in order to kick off a new school unlike any other.
About the Contributor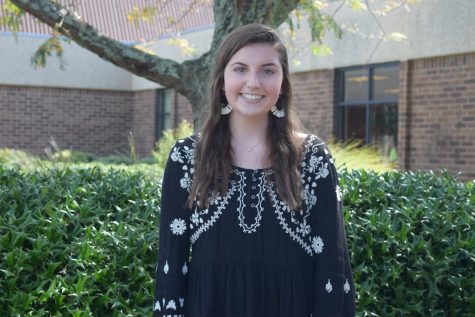 Bridget Tracy, Copy Editor
Bridget Tracy, Copy Editor, Class of 2022