Class of 2020 conquers all odds to cross the stage
2020 Live Graduation Ceremonies
Midlothian High School's Class of 2020 has undeniably experienced some of the most epic moments of any class in Midlo history. From finishing their senior year online and having virtual senior spirit week and graduations to missing their midterms during 2019 because of the never-ending snow days that hit Midlothian during that winter, this group of seniors experienced a wide range of high school adventures. Senior Somari Betton saw her very first snow at this school after moving to Midlothian during her junior year from the Caribbean, an awe-inspiring moment for her and all those around her, as noted by Social Studies teacher Mr. Scott Jenkins. During his senior year, John Bolstad secured the title of State Wrestling Champion, a feat never accomplished in Midlothian High history. Annabel Schepker achieved her goal to qualify for competition at New Balance Indoor Nationals at The Armory in New York City, the height of many high school runners' careers, despite COVID-19 cancellations. The class also experienced Midlo's tornado scare of 2019, during which all students sheltered in classrooms and interior hallways until around 6 p.m., as damaging tornadoes struck nearby. All of these experiences and more shaped the Class of 2020 into a group of individuals ready to take on the world.
From June 2-4, 2020, Midlothian High School faculty and staff hosted hundreds of individual graduations to commemorate their beloved Class of 2020 graduates in light of cancellations due to the COVID-19 pandemic. Students donned their caps and gowns, cords, medals, and other Midlo memorabilia to celebrate the day each senior has envisioned since stepping foot into Midlothian High School back in 2016. Despite Coronavirus setbacks, Midlo still provided a graduation to remember through creative touches to give the graduates a special conclusion to their high school experience. Students and faculty decorated the pathway to the building with chalk artwork to add a little extra pizzazz to each senior's individual entrance, as they walked into Midlo one last time to the sound of the traditional graduation theme song. Midlo's students, teachers, and FBLA chapter also decorated posters that the faculty placed throughout the hall leading to the auditorium to celebrate the Class of 2020 and focus on their bright futures.
Upon arrival, a Midlo faculty volunteer directed the graduate and their party into the building, where they checked in, paid any outstanding fees, and received awards, cords, and a senior gift, consisting of a Class of 2020 cup and shirt. They then waited in a socially distanced line until reaching the head, where they made their way to the side of the stage to record a goodbye clip to the school and prepare to cross the stage. Midlothian Assistant Principal Dr. Denise Bowes then announced the graduate's name, and Midlothian Principal Dr. Shawn Abel awarded them their high school diploma, followed by a series of photos taken by family, friends, and professional photographers. Graduates flipped their tassels, signifying the completion of four years of hard work at Midlothian High School. They then signed their names on the Class of 2020 poster, signifying their mark on the school itself. Graduates also had the option to drive to the front of the school for numerous creative photo opportunities, such as in front of the National Blue Ribbon School medallion, with the Trojan mascot, or in front of a designed Midlo banner.  CCPS shared the video recording of our virtual graduation on Friday, June 19, 2020.
IB Senior Avnee Raje reflects on the altered graduation experience, sharing, "I'm so grateful for the Midlothian faculty and staff that put together such a special graduation! It was so well planned and really allowed each student to have their special moment, despite these unique circumstances. I'm really going to miss all the teachers and staff when I go off to college, but I'm thankful that they made Midlo feel like a home I can always come back to!" The graduation allowed each Midlothian senior to receive the closure they had anticipated since the start of the senior year, as they walked across the stage, received their diplomas, and flipped their tassels. The Midlo faculty and staff provided an unforgettable experience to all of their seniors, full of great graduation photos, enthusiastic volunteers, and heartfelt goodbyes.
While the Class of 2020 will no longer attend high school, as they contemplate what lies beyond their lives in Midlothian, students, teachers, and staff will not forget the impact they had throughout their four years at the school. Just as Midlo shaped this group of students into a collection of adults ready for success, the Class of 2020 shaped Midlothian High itself into a home for students to grow and prosper in the coming years. Class of 2020 Salutatorian Ben Wrobel offers a final piece of advice to his classmates, as they begin the next phase of their journey, remarking, "Take nothing for granted, be thankful for what you have, and never settle for being good enough."
Congratulations, Midlothian High School Class of 2020!
Click here to view candid photos and video recordings.
If you have Midlo Class of 2020 graduation photos that you would like to add to this piece, send them to [email protected] for consideration.
About the Contributor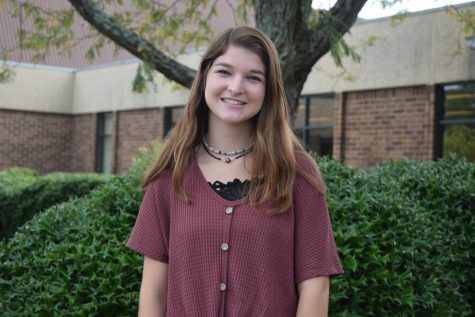 Ashley Manheim, Midlo Scoop Editor-in-Chief
Ashley Manheim, Editor-in-Chief, Class of 2020