Midlo Tennis Seniors step off the court
Midlo Tennis Seniors 2020
The 2019-2020 school year came to an abrupt end, leaving the spring sport seniors without their final season. Midlothian Tennis teams work tirelessly during preseason to perfect their strokes, serves, and returns.  Both boys and girl teams played one scrimmage before the unofficial end of the school year. Most seniors entered their sports as underclassmen, growing and learning alongside their teammates. Senior year wraps up the end of one chapter; however, these talented players were unable to receive recognition on their senior nights because of COVID-19, so Midlo Scoop wanted to highlight them.
Girls Tennis Class of 2020:
Navillia Gottipati tried out for the team during her sophomore year. Her skills did not go unnoticed, as she made the team and quickly worked her way up the lineup. After years of hard work and challenge matches, Gottipati is now number three in Midlo's lineup. In the fall, she plans to attend Virginia Commonwealth University. 
Avnee Raje joined the Midlo Girls Tennis during her sophomore year. During the months leading up to tryouts, Raje worked day in and out in an effort to make the team. She shares, "This team has taught me the importance of being there for each other." Raje will continue her education at Virginia Tech to study neuroscience.
Captain Zoe Kopidis fell in love with the game of tennis at a young age. Following in the steps of her older sister, Kopidis made the team during her freshman year. She states that her favorite memory was when "My sister and I were on the team during my freshman year and her senior. We got to play doubles, and we won." Later this year, Kopidis will attend James Madison University. 
Captain Abbey Lynch worked her entire eighth grade year on her skills in hopes of making the Midlo Girls Tennis team. From freshman year to senior year, Lynch's enthusiasm and positive words of encouragement have left a memorable mark on all teammates. Lynch states, "Tennis has taught me how to be humble in triumph and even defeat. It has taught me to be ready for anything and to never give up even when you expect defeat. Get back up, brush it off, and just move." In the fall, Lynch will attend Virginia Tech.
Boys Tennis Class of 2020:
Captain Ben McCormmack has played on varsity since his sophomore year. As a captain, he has led his teammates in warm ups and pep talks. He shares, " My favorite memory was the regional singles and doubles tournaments." Later this year, McCormack will attend Virginia Tech.
Nolan Williamson decided to make the most of his senior year by trying out for boys tennis. Although he didn't get to play a match, the bond that he made with his teammates is a bond he will never forget. Williamson will continue his education at James Madison University.
About the Contributors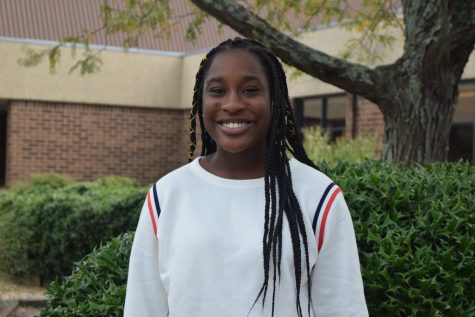 Zinzi Symister, Copy Editor
Zinzi Symister, Copy Editor, Class of 2021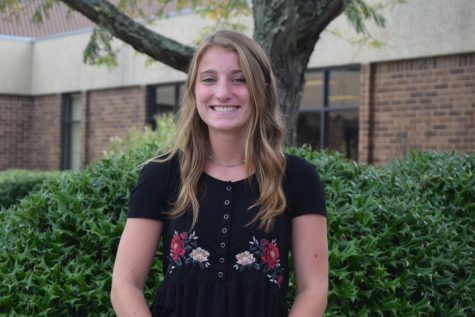 Maddie Burke, Editor-in-Chief
Maddie Burke, Editor-in-Chief, Class of 2021