Students celebrate birthdays new ways
Since the stay-at-home order issued by Virginia Governor Ralph Northam went into effect on March 30, 2020, students have found themselves deprived of school, friends, and sports. Additionally, they often must compromise on a special circumstance, birthdays.  Spring birthdays require innovative ways to celebrate and shed light on these significant milestones.
Across social media, people are posting their solutions, from simply mailing cards to standing in yards to sing. However, one way that has reached a high point of popularity consists of a "drive-by parade". Cars full of friends, family, and maybe even teachers have taken part in driving by to honk in order to commemorate the birthday milestone with homemade signs hanging on the windows. Carrying out this type of celebration ensures that groups of people are in fact keeping a distance, as it limits contact with others. 
Another way to make someone's birthday feel special is by hosting a virtual birthday party, which offers another safe alternative for groups to celebrate face-to-face over a screen. Friends and family can use various platforms to log on so that they can sing and even watch the birthday person blow out their candles. In these times of quarantine, it's important to find a way to stay connected, even if it cannot be in person. 
Many members of the Midlo community have enjoyed their own birthday celebrations from home. Sophomore Quinn McCarthy shares, "It was great to see all of my friends on my birthday." Finding ways to celebrate our friends and family brings everyone close in times of struggle.
About the Writer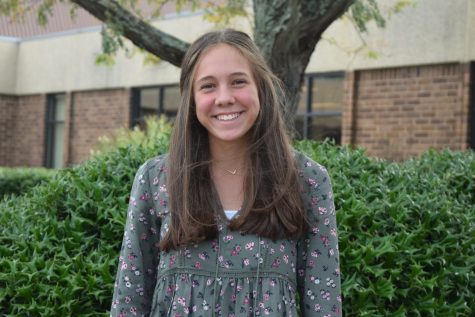 Lauren Cassano, Midlo Scoop Staff
Lauren Cassano, Class of 2022