Students seek part-time jobs within Midlothian
Part-Time Job Opportunities
At Midlothian High School, when students celebrate their sweet sixteens, obtain long-awaited driver's licenses, and prepare for the expenditure of college, they simultaneously seek part-time jobs to help ease them into these coming-of-age experiences.
Most businesses will only hire students above the age of 16; however, some make exceptions, such as Chick-fil-A, who hire applicants a minimum of 15 years of age and up. Driving a car comes with a tremendous amount of responsibility, such as paying for gas, car insurance, oil changes, inspections, and other possible maintenance issues that may occur along the way. A job can ease one's mind with some of these worries, as well as provide a source of income for students who have a list of expenses they must pay on a regular basis. College-bound seniors also need jobs to help them pay for college costs or provide them with extra spending money while away from home and possibly unable to work; for the latter group, this time period before committing to a large amount of school work provides the perfect opportunity to collect more money for the future.
However, not all students seek part-time jobs out of necessity or growing responsibilities. Part-time jobs can present students with direction for their careers following high school. Restaurants can uncover an unknown passion for culinary arts; retail can shed light on a talent for fashion; fast food can uncover a secret ability for management and leadership skills. With part-time jobs comes a greater sense of freedom for young students finding their way. Having  spending money every month and responsibilities beyond school gives teenagers a broader view of life outside of high school. Through employment, they will have to complete a W-4 form and file their taxes upon receiving the W-2 earnings report from their employer, thus enlightening them on tasks adults must complete every year by the time April 15th rolls around.
Students will also experience a focus on accountability in a way they might have never seen before; their actions have consequences in the workplace, and the punishment in this area is not as lighthearted as a bad grade or a detention, but usually very serious, such as employee termination. Part-time jobs are quintessential for preparing Midlothian High School's students for the life, responsibilities, and accountability that will follow them after their time at Midlo.
For students seeking these necessary experiences, numerous businesses throughout Midlothian provide great job opportunities with competitive wages. Wegmans Food Markets employ numerous Midlothian High School students, such as Carter Peterson and Christian Quagliano. This business offers scholarship opportunities for seniors, competitive pay, and extra compensation on Sundays due to the large crowds this successful grocery store attracts. Applications are available online at their career page.
The local Midlothian Apothecary also provides a very convenient job for Midlothian High School students in the fountain dining area or the pharmacy. Shifts begin just after school releases, and it is a short commute from Midlo High. In addition, the apothecary closes at 7:30 pm on weekdays, 4:30 pm on Saturdays, and does not open on Sundays, so it will not overwhelm students or distract them too harshly from their school work. Junior employee Jon Smiley shares, "The apothecary is the perfect job for a Midlothian student. It isn't too difficult, and the hours aren't bad, so there is still time to focus on school. Pick up an application in the pharmacy!"
Tazza Kitchen, a popular restaurant located in Alverser Plaza, offers jobs for students as hosts, servers, or food runners, depending on the age of the applicant. For students seeking jobs with good pay and longer hours, Tazza is the perfect opportunity. One advantage of this restaurant is that employees receive their paychecks weekly instead of biweekly, like the majority of part-time jobs. Check out their career page and join other students, such as juniors Izzy Benton and Briley Blackman, at the Midlo location.
Chick-fil-A, at locations in Westchester Commons and near Chesterfield Town Center, is a popular career destination for Midlo students, including Jake Childers and Preston Willett. The famous fast food restaurant offers great employee training that will help prepare students for future careers, as well as competitive wages and direct deposit. Click here to view their career page.
Blaze Pizza is another popular employment destination for students, including Isaiah Joyner. The popular pizza diner provides employees with significant tips and great hand-on customer experience. Search for jobs at Blaze here.
Italian restaurants, such as Angelo's and Isabella's, are also currently looking for new employees as hosts and servers. Freshman Brody Darrah busses at Angelo's and enjoys the experience of working at such a family-oriented establishment.
The Westchester Commons Target welcomes new employees to its location, such as Sophia Nadder. The company provides extremely competitive pay and quality training for new employees. Click here to search for a job in the store or at the Starbucks within it.
Books-A-Million also seeks employees in the literature department or as baristas in the cafe. This book retailer offers a chill job for book enthusiasts. Check out available jobs at their career page.
The Midlothian area presents many possible jobs for students that will help them gear up for their futures; visit a wesbite, talk to a manager, or pick up an application to start the career process today.
About the Writer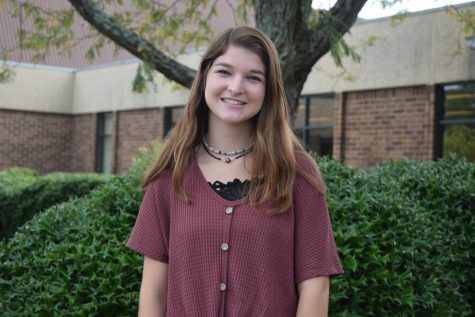 Ashley Manheim, Midlo Scoop Editor-in-Chief
Ashley Manheim, Editor-in-Chief, Class of 2020