Midlo performers shine brightly at Night of Stars
Midlothian High School Night of Stars
On February 21, 2020, Midlothian High School's Show Choir groups, including City Lights and Just For Show, presented their competition shows for the first time to the public for Midlo's annual Night of Stars. Every year, Night of Stars serves as an opportunity for the groups to perform their shows for an audience of peers before they go on to perform in competitions against other schools.
The curtain opened to reveal darkness spread across the stage, as Midlo's show band Hot Lips played a spooky rhythm, building the anticipated show from Midlo's all-female show choir group, City Lights. The show began with a spooky mashup of Witching Hour/No Lights and led into some Disney classics, such as a mashup of Poor Unfortunate Souls with soloist Nicole Dudley and I've Put a Spell on You with soloist Brooke Ward and Brie Baltich. As the rest of the girls changed into their second dresses, witches Dudley, Lauren Schmidt, and the girls returned to the stage with a sassy performance of Rotten to the Core, featuring solos from Elizabeth Wilson and Carolyne Francis. The show ended with a pop/rock closure, Bump in the Night. 
Following City Lights, Midlo's all-female a capella group, Pitch Perfect, performed Sweet Dreams and classic Jolene with solos from Baltich, as well as Olivia Cotrell. Midlo's all-male a capella group, Rhythmic Drive, followed with a Honey, I'm Good performance, led by soloists Jared Cox and Michael Glover. The night ended with a dazzling performance from Midlo's mixed show choir group, Just For Show, beginning with Nothing Can Stop Me Now, followed by a mix of two teen favorites, High Hopes and My Songs Know What You Did in the Dark, with soloist Hailey Epps. Then, the ladies stole the spotlight with Walk of Fame with soloist Lara Brinkman, and the boys followed with Go Big or Go Home with soloist Bryson Mann. The entertainment concluded with If I Had My Way and All I Want, wrapping another successful Midlothian High School Night of Stars.
After the conclusion of the performances, the audience and performers enjoyed a feast of cookies, sandwiches, pizza, cupcakes, fruit, and punch. Fans can help support City Lights and Just For Show in their competition at Thomas Dale High School on Friday, February 28, 2020, and Saturday, February 29, 2020, as they compete for the first time against other show choirs.
About the Contributors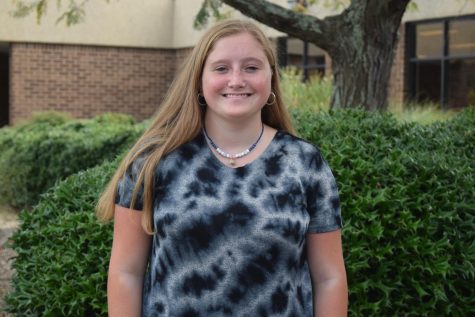 Emily Gundel, Midlo Scoop Staff
Emily Gundel, Class of 2021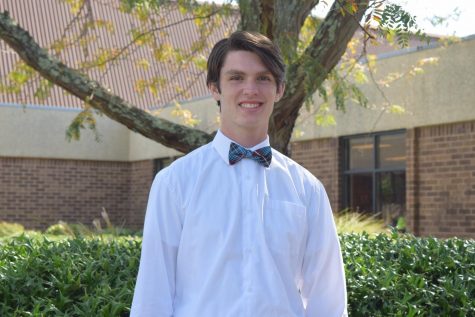 Bailey Carter, Midlo Scoop Staff
Bailey Carter, Class of 2020