Richmond Symphony resonates on Midlo stage
The Richmond Symphony travels to Midlothian High School to perform classical pieces

On Friday, January 31, 2020, the Richmond Symphony traveled to Midlothian High School to hold a concert. All Midlothian High School music students were offered a free ticket to attend this once in a lifetime opportunity. The symphony played The Garden of Cosmic Speculation by Michael Gandolfi, Variations on a Rococo Theme, Opus 33 by Tchaikovsky, and Symphony No. I in D Major by Mahler. 
The symphony opened with the collection of pieces from Michael Gandolfi's The Garden of Cosmic Speculation. These performances were iconic pieces for the symphony to play because of the instrumentation requirements. The collection required multiple extra brass players and almost three times as many percussionists to cover all of the parts. These pieces were inspired by the Garden of Cosmic Speculation in Scotland. Gandolfi utilized many different sounds and textures that the symphony executed perfectly. 
This was a very special concert for the Richmond Symphony because they were assessing candidates for an open music director spot. One of their candidates was also their cello soloist for the entire Tchaikovsky collection of Variation on a Rococo Theme, Opus 33, Julian Schwarz. Throughout all nine movements of this piece, Schwarz elegantly played his nearly twenty minute solo, astonishing the crowd of classical music connoisseurs with his ability to play for so long and at the level of complexity he needed to hone to play the piece. The entire evening proved inspirational and moving, and the audience appreciated the magnitude of the opportunity.
About the Writer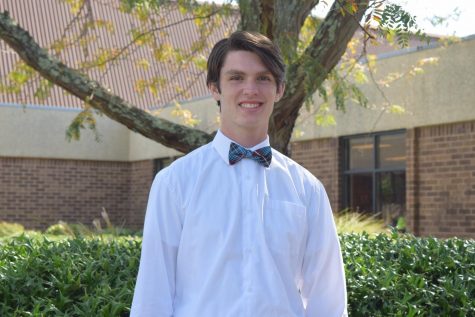 Bailey Carter, Midlo Scoop Staff
Bailey Carter, Class of 2020