Latin students spread the art of storytelling
Latin students visit J.B Watkins Elementary to receive feedback on their mythology storybooks
Midlo Latin students in level four and five are currently studying the art of storytelling in the ancient world. Each year, this upper level class has a specific theme. Last year, students studied theatre productions in ancient Rome. After months of memorizing scripts, building sets, and creating costumes, the Latin students presented an end of the year performance for various English classes and other Latin students at Midlo. At the beginning of this school year, each student received a copy of Metamorphoses, written by Roman author Ovid. The collection of myths build upon each other to give readers an inside look into mythology. Students chose a myth and created a storybook in a manner that a child could understand. 
Similar to the Latin students, the J.B Watkins fifth graders are learning about the process of writing. On January 21, 2020, the Latin students traveled to Watkins to receive feedback on their storybooks. Upon arrival, students broke into small groups with the fifth graders to read and discuss their creations. The fifth graders offered a fresh perspective on areas of improvement. Kinsey Sullivan, currently recreating the myth of Echo and Narcissus, stated "Going to Watkins really helped me figure out what I needed to improve on to reach the audience that I am going for."
The mythological aspect of the books make the stories enjoyable, while also educating the audience on the variety of  myths in the ancient world. For the next few weeks, the students will fine-tune their books and add a Latin translation. The next stage includes sending the creations to Latin teacher, Mrs. Victoria Henderson, at Midlothian Middle School. Her students will review the Latin text and provide feedback. At the end of the year, the individual myths will be combined into one book and uploaded to MackinVia, available for elementary and middle school students to access.
Midlo Latin teacher Ms. Amy Petersen explained her hopes of starting the storytelling by stating, "My goal for my students is that they will come away with an appreciation for what goes into writing an engaging story, an awareness for how to target one's message to a given audience, an ability to be both expressive and precise in their writing through their study of Roman authors and the Latin language, and to have a set of works they are proud of."
About the Contributor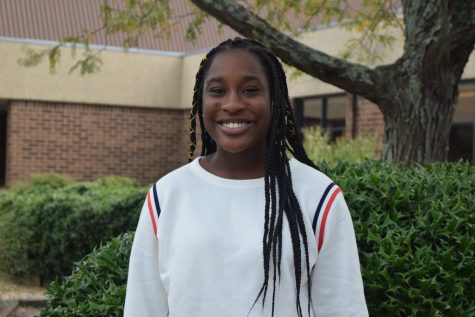 Zinzi Symister, Midlo Scoop Staff
Zinzi Symister, Class of 2021