Hardy dashes 30 year old school record
Dasia Hardy breaks the record for the 55m in indoor track
Hang on for a minute...we're trying to find some more stories you might like.
On Saturday, January 25, 2020, junior Dasia Hardy broke the indoor track record for the 55 meter dash. For 30 years prior to Hardy's 7.32 second dash, Detrease Harrison held the school record of 7.34 seconds for this event until Hardy surpassed it by 0.2 seconds. Hardy began running indoor and outdoor track in 6th grade and has shown an undeniable dedication to performing her best in practice and meets ever since. With every year she has spent perfecting her skill, she has grown faster and faster, helping her to eventually break this long-standing record. Her elation after learning she broke the record will continue to motivate her throughout the season, as she shared, "I was excited and emotional; I cried when I found out. It was an achievement that I've wanted to get since I started running."
She explained her goals for this year as "breaking the 55m run and beating multiple of [her] personal records." Hardy's aims for the next season focus on getting scholarships in track and surpassing her new school record in the 55 meter dash even further. She explained that to gain strength and grow in her speed, she practiced hard and worked even harder. Also, Hardy provides advice to her teammates and anyone else looking to achieve a difficult goal, "It's not going to come as soon as you want it, but if you keep working, it will come on its own time." Not only is Hardy known as a great runner, but she is also respected by her team as a great teammate. Fellow teammate Madelyn Venable describes Hardy as "always super supportive and a hard worker." She further elaborates on Hardy's impact on the team, sharing, "She is a good example for everyone on the team. I'm super proud of her beating the school record and think that she has a lot of potential still."
Dasia Hardy broke the school record for the 55 meter dash, but with her dedication and hard-work, there is no stopping what she could achieve for the Midlothian Track Team and beyond.
About the Writer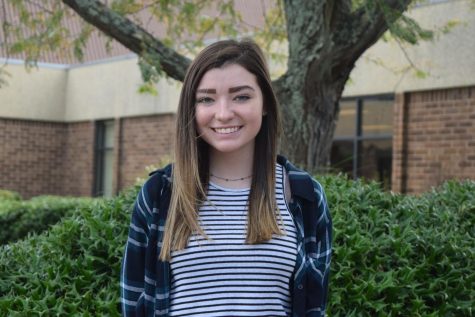 Emily Vanlandingham, Midlo Scoop Staff
Emily Vanlandingham, Class of 2021