Inquisitive students gather for IB interviews
On Saturday, January 25, 2020, the International Baccalaureate Program interviewed prospective IB students at 8:15 a.m. in Midlo's English hallway. This year, 120 applicants attended the IB interviews, a 10% increase from the previous year. In order to make the interviews as successful as possible, the IB Program leaders have planned the events for months, asking teachers, parents, and current students to assist with the face-to-face portion and testing portions of the interview, in an effort to make all of the applicants feel welcome and relaxed.
The morning began with volunteers enjoying a complimentary selection of breakfast items, as a token of the IB Program's appreciation for their service. Current IB students enthusiastically greeted prospective students, as they arrived in Midlo's Open Commons, before beginning the much-awaited, 30-minute rotations, which included a math proficiency test, an English proficiency test, and an in-person interview. At 11:00 a.m., the interviews concluded, and attendees will receive letters of acceptance on March 6, 2020.
The IB Program exists for self-motivated, well-rounded, and open-minded students, and those willing to learn from their imperfections and grow from them will excel in Midlo's IB Program. IB Parent Council President Ms. Annette Ruzicka remarks, "IB encourages celebrating differences, but finds a way to gel together as a group, respecting where each student came from. Potential IB students should not worry if they are not exceptional math students, English students, theatre actors, or volunteers. They are who they are, and they will find a way to fit into the program. They don't need to change to be a part of the IB Community at Midlothian High School."
Leave a Comment
About the Contributor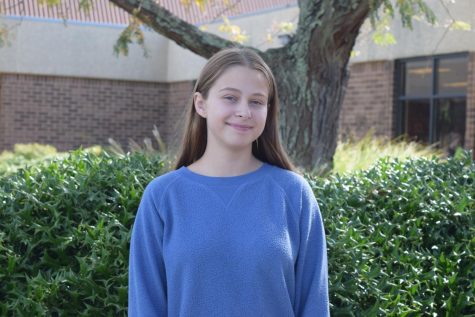 Ava Gay, Midlo Scoop Staff