Midlo's Music Department swings into the holiday season
During second period on Friday, December 13, 2019, students filed into the auditorium, as the Trojan Orchestra played The Eighth Candle. As the faculty and students took their seats, seniors Whitley Glidewell and Cassidy Shelton welcomed everyone and introduced the concert as the Masters of Ceremonies. The Guitar Ensemble, under the direction of Mr. Taylor Fletcher, performed Jingle Bell Rock. Following them, Just For Show combined with Chamber Ensemble performed Carol of the Bells. 
City Lights, under the direction of Mr. Atticus Finn, performed Silent Night, an arrangement by the a capella group, Pentatonix. Then, under the direction of Mr. Gordon Rawls, the Trojan Wind Ensemble performed a collection of songs from the musical, The Nutcracker. Afterwards, Pitch Perfect, Midlo's after school all girls a capella group, under the direction of Nicole Dudley, Cassidy Shelton, and Hailey Epps, performed Sweet Dreams and Santa Baby with solo from Elizabeth Wilson, Brie Baltich, and Lexi Dutschke.  
The Midlo Orchestra performed March of the Kings/Hark the Herald Angels Sing, Christmas Eve, and Celtic Carol with an exciting accompaniment by Severin McNulty on electric bass, Rhys Schwann on electric guitar, and Rachel Damico on electric violin. Just For Show followed with Making Christmas, another arrangement by the a capella group, Pentatonix, and then the Trojan Band and Orchestra combined to perform the traditional Sleigh Ride. The Trojan Band, Orchestra, and the entire chorus came together to perform the classic Hallelujah Chorus, inviting teachers to join them on stage. In addition to the three assemblies for Midlothian High School  students, the Midlo Music Department performed a fourth assembly for third graders from J B Watkins and Evergreen Elementary Schools. As the students exited the auditorium, the Trojan Band performed Fanfare for Christmas, wishing everyone a happy holidays.
About the Contributors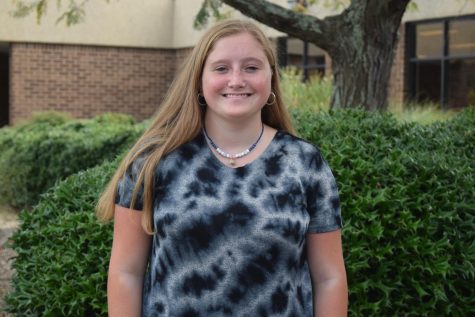 Emily Gundel, Midlo Scoop Staff
Emily Gundel, Class of 2021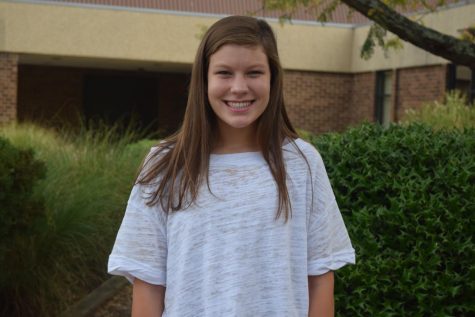 Zoe Kopidis, Midlo Scoop Photography Editor
Zoe Kopidis, Class of 2020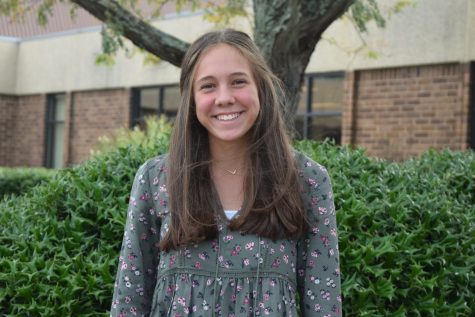 Lauren Cassano, Midlo Scoop Staff
Lauren Cassano, Class of 2022