Midlo Latin rocks out at Latin convention
2019 Virginia Junior Classical League Convention
On November 24 and 25, 2019, Midlo's Latin Club joined other Latin clubs from across Virginia in the annual Virginia Junior Classical League Convention. The Greater Richmond Convention Center hosted these Latin students during their two-day stays. Participants from near and far walked into the convention center ready to fully immerse themselves in the Roman language and culture. 
On Sunday morning, students hustled to check-in and put away their belongings. From there, they headed to their designated areas to display their creative art projects for the judges. The first assembly kicked off once all Latin clubs arrived. During the Latin Convention, all participants participated in a few creative contests and took tests. After a long academically-rigorous day, the evening provided time for relaxation. Students attended dinner dressed in togas to reflect authentic Roman attire. Sunday concluded with a host of activities to choose from, such as: karaoke, impromptu art, dancing, and other small games.
Midlo Latin teacher Ms. Amy Petersen hosted a metamorphosis game. In the group, a couple nymphs were selected, and the rest played the role of villagers. When the villagers went to sleep, the nymphs had the ability to change a villager into a forest object. Communicating in Latin, the villagers had to figure out the identities of the hidden nymphs around them.
On Monday morning, the Latin club students walked into an assembly hall wearing their Latin shirts, handmade guitars, and bandannas. At the spirit convention, they cheered in unison, hoping to take the first place title for the most spirit. After an energetic start to the morning, small group games and various discamus sessions took place. That afternoon the last assembly took place, where the 2020-2021 VJCL Convention officers, as well as the awards, were announced. Senior Hannah Jens stated,"I had a lovely experience and hope to return next year as a member of the Senior Classical League. Over the two days, my love for Latin grew." All who attended left with new friendships and a deeper understanding of the ancient world.
Midlo Latin Club Awards:
Newsletter, the creation of Hannah Jens – 3rd Place
Best Article About Latin – "Latin Students Haunt Teachers with Spooky Tombstones" in the Midlo Scoop
Publicity – 1st Place for the number and variety of events Midlo Latin holds
Student Awards:
Julia Beck– 1st Sculpture, 2nd Costume Upper Girls, 2nd Children's Book          
Taylor Bennett – 2nd Small Model, 6th Greeting Card       
Nora Carlucci – 6th English Oratory      
Mary Carson – 7th Oil/Acrylic
Leo Crayton  – 5th Pastel/Chalk, 5th Sculpture 
Liza Hopper – 2nd Children's Book     
Hannah Jens  – 3rd Storytelling      
Katelyn Mitchell  – 1st Children's Book      
Alex Murias  – 2nd Cartoon, 4th English Oratory, 4th Children's Book, 6th Jewelry,    
Maddy Pugh – 6th Costume Upper Girls      
Ryan Quiram –  4th Games,5th Poster, 7th English Oratory
Rhys Schwan – 5th Costume Upper Boys, 6th Traditional Photo   
Matt Smith – 4th English Oratory      
Hunter Stanek  – 9th Sight Latin     
Savannah Stone – 6th Impromptu Art, 9th English Oratory, 10th Greeting Card, 
Jacob Williams – 2nd Dolls, 3rd Costume Lower Boys
Leave a Comment
About the Contributor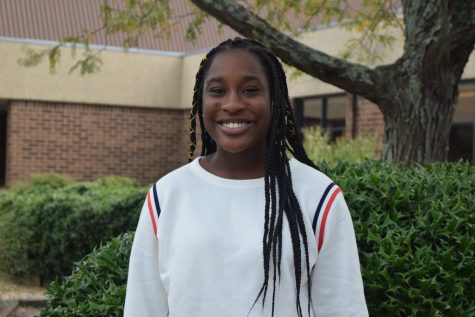 Zinzi Symister, Copy Editor
Zinzi Symister, Copy Editor, Class of 2021