Hutchings Earns October EOM Recognition
October Employee of the Month: Coach Matthew Hutchings
Congratulations to the 2019 October @GoMidlo Employee of the Month, Coach Matthew Hutchings. As a coach,  Hutchings constantly goes above and beyond for his athletes, never letting a single player feel left behind. On the field, he works with his athletes nonstop to help them develop their skills and abilities.
Coach Hutchings focuses on outreach, always trying to gain recognition for interested and dedicated players by meeting with coaches at different colleges, so they can continue their passions at the next level. He also encourages his players to give back to the community and has worked with his athletes to raise money for cancer awareness throughout the years.
Recently, his players provided breakfast for the entire Midlothian staff to show their appreciation for the support they receive from these dedicated individuals. Hutchings also has his team volunteer in the community; the team helped the Ruritans unload Christmas trees for their annual sale this year. He also has endlessly advocated to expand the Physical Education Department course offerings to include a Dual Enrollment level course, such as DE Exercise Science. In addition to supporting students in his classroom, Coach Matt Hutchings encourages his athletes to support other students outside the classroom.
About the Contributor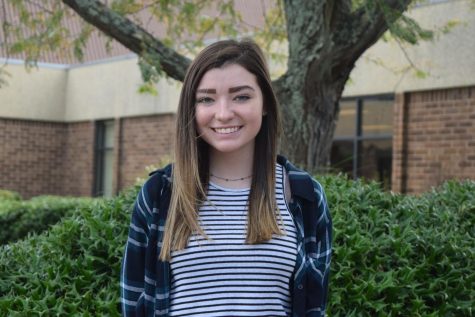 Emily Vanlandingham, Midlo Scoop Staff
Emily Vanlandingham, Class of 2021