IB takes to the polls at the Election Day Bake Sale
Hang on for a minute...we're trying to find some more stories you might like.
Annually, Midlo's IB Progam hosts an Election Day Bake Sale to help raise money for the IB program and help IB students earn CAS (Creativity, Action, Service) hours. The IB Parents Council (IBPC) has planned this since the beginning of the school year and hoped to raise over $500; they exceeded this goal, raising a total of $680. Annette Ruzicka, President of the IB Parents Council, explains, "The IB Parents Council's mission is to support the students, parents, and teachers in the IB program. We raise funds to offset the costs of our programming and special events. Additionally, money raised during the year funds scholarships to help IB students offset the high cost of college."
Next year, the IBPC hopes to, once again, beat the past year's earnings; this is a true possibility, for the Presidential Election will take place next year, likely prompting a much higher voter turnout. Non-IB students can support the IB Bake Sale by purchasing goods, donating goods, and volunteering.
The IBPC has planned many big events for the IB program, including the International Festival, which takes place in February, and the Spring Fair, held in April, and welcome both IB and non-IB families at both of these events.
About the Contributors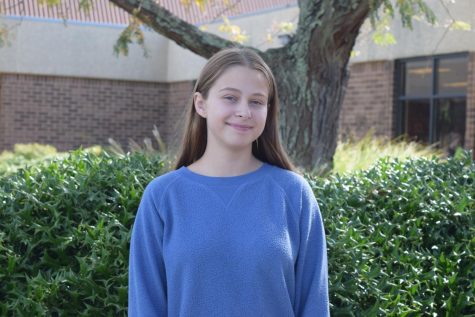 Ava Gay, Midlo Scoop Staff