Midlo students walk to end Alzheimer's
MADA joins Spring Arbor Cottage at Salisbury to raise awareness at the Walk to End Alzheimer's
On November 2, 2019, the members of Midlo's Alzheimer's and Dementia Awareness Club (MADA) and students enrolled in AP or IB Psychology traveled to the Bon Secours Washington Redskins Training Center to participate in the 2019 Walk to End Alzheimer's. This event raised $487,976 for the Alzheimer's Association with the help of 2,658 participants and 362 teams; the Midlothian students partook in the event in collaboration with Spring Arbor of Salisbury. Spring Arbor, a local memory care community, continues to support the Midlothian students by providing opportunities to volunteer and presenting to the MADA club. 
At the walk, volunteers in the Promise Garden distributed pinwheel-like flowers, which attendees could decorate with the names of their loved ones who have struggled with Alzheimer's disease or dementia. Participants chose between purple, blue, orange, and yellow flowers to signify their connection to the deadly disease. "Blue represents someone with Alzheimer's or dementia; purple is for someone who has lost a loved one to the disease; yellow represents someone who is currently supporting or caring for someone with Alzheimer's; and orange is for everyone who supports the cause and vision of a world without Alzheimer's," explains the Walk to End Alzheimer's website. Throughout the venue, various stalls allowed attendees to educate themselves about this disease, enjoy free refreshments, and shop from vendors; those who raised over $100 for the cause earned a free t-shirt. 
Participants elected to walk either one mile or three miles through the City of Richmond with friends, pets, and family, passing by enthusiastic volunteers and spirited onlookers. With the efforts of thousands of participants and volunteers, the Alzheimer's Association plans to continue to "call on participants of all ages and abilities to reclaim the future for millions."
For further information, please visit the Walk to End Alzheimer's website.
About the Contributor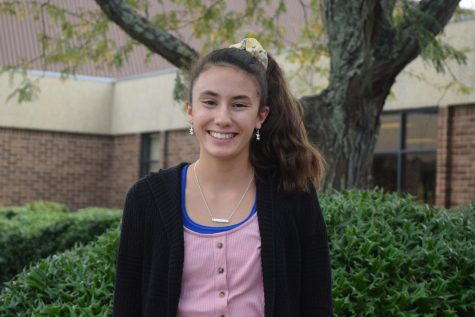 Katherine Krievs, Midlo Scoop Editor-in-Chief