Midlothian High School hosts Showcase of Bands
On Saturday, October 19, 2019, the Midlothian High School Trojan Marching Band (TMB) hosted the thirteenth annual Showcase of Bands. As one of the most highly anticipated events for this group, Showcase of Bands is a big fundraiser for the TMB and also serves as an opportunity to host bands that do not typically stand in the spotlight. When the gates opened, the stands flooded with marching band fanatics, eager to hear and see the upcoming shows. The stands rumbled with excitement, while the announcer introduced the first band of the day, Dinwiddie High School, who performed their halftime show entitled Rhythm.
As the day progressed, more bands continued to arrive and watch their fellow marchers from all over Virginia perform their practiced sets, such as Stuarts Draft, Prince Edward, Green Run, and Prince George, who led the audience up to the dinner break. Following the dinner break, the bigger bands of the night began to warm up, ready to show off their individual, complex shows. Manchester High School off kicked the event, as they performed their show entitled Of Legend and Lure.
At the conclusion of the evening, Midlothian's  Trojan Marching Band lined up at the gate, as they waited to perform an exhibition show for the audience and receive additional feedback from the judges. After the TMB performed,  the judges announced who performed the best show throughout the intense day of competition. The decision came down to the smallest details within the shows, but with all factors considered, the Mills E. Godwin Marching Eagles came out on top with their halftime show, Amongst the Stars. Godwin received the grand champion trophy after earning a score of 86.225.  
Leave a Comment
About the Contributor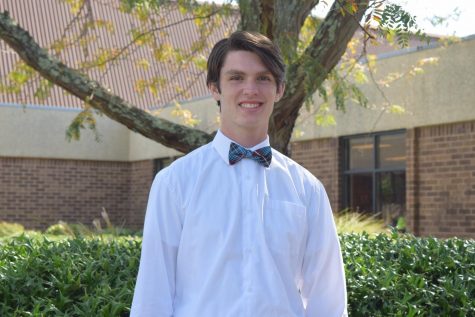 Bailey Carter, Midlo Scoop Staff
Bailey Carter, Class of 2020