Midlo dances through the Emerald City
On October 5, 2019, students gathered with friends, family, and dates in anxious anticipation of the 2019 Wizard of Oz-themed Homecoming Dance. Prior to arriving at Midlo, students donned sparkly dresses, sharp suits, and other formal wear, snapping photos at local hot spots, such as: Sunday Park, Independence Golf Club, and the Mid-Lothian Mines Park; after taking photos, many groups ate dinner at local Midlothian restaurants.
At seven o'clock, Midlo students, some accompanied by non-Midlo friends, entered Midlothian High School, which the SCA had transformed into the Emerald City for the night. In the auxiliary gymnasium, green and silver balloons dangled from the ceiling, creating a mystical feel, while bright green strobe lights lit up the gymnasium and created hype. Under the green glow, students jumped, danced, and sang along to popular songs, like Livin' on a Prayer, Ransom, No Hands, and Wobble. In the open commons, the PTSO generously provided refreshments, such as: brownie bites, miniature waters, and chocolate chip muffins, for the students to enjoy. Students and faculty alike relished in the carefree moment of happiness that only an excellent Homecoming Dance can provide; Junior Lindsay Locke describes the Homecoming dance as, "very fun," and remarks, "I got to make wonderful memories with my friends."
Leaving with strained voices and tired legs, students of all grade levels undoubtedly enjoyed this magical night in the Emerald City. 
About the Contributors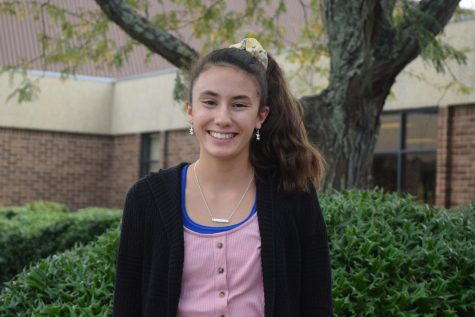 Katherine Krievs, Editor-in-Chief
Katherine Krievs, Editor-in Chief, Class of 2021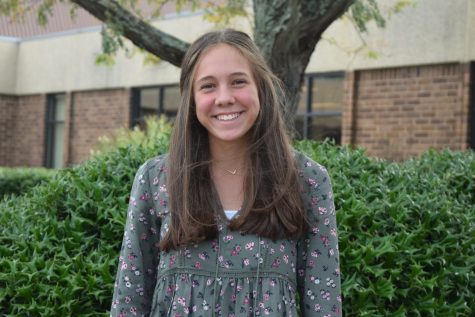 Lauren Cassano, Midlo Scoop Staff
Lauren Cassano, Class of 2022