Girls Lacrosse Conference 20 Championship
Hang on for a minute...we're trying to find some more stories you might like.
On Monday, May 23rd, the Girls Lacrosse team reclaimed the Conference 20 Championship trophy after their game against the Hanover Hawks. The first half brought strong play from both teams. Hanover definitely gave Midlo a run for their money by keeping only a one point lead on them during the first 20 minutes. With five minutes left, midfield player, Caroline Wilkes, made a powerful goal, which was strongly questioned by the Hanover coach. This resulted in two Hanover girls getting a yellow card, which gave Midlo a chance to dominate the field. Within the last 4 minutes of the half, Midlo scored 4 goals and brought the score up to 9-5. This provided a strong energy throughout the team and gave them the confidence they needed to claim their victory.
During the second half, the ball was mostly on Midlo's offensive side, which gave them numerous chances to keep their spirits high. The lead scorers throughout the game were: Olivia Coleman, Natalie Webster, Olivia Harriman, Isobel Harrison, and Caroline Wilkes. Midfield and attack players truly showed how united they have become throughout the season; the girls genuinely played like a team. Although the ball was mostly on the offensive side towards the end of the game, Midlo's defense held strong in the second half, which allowed Hanover only to score two more goals. Emily Peachee led the defense, with expert play by Nora Mulroy, Katie Oakey, Meredith McCarthy, and Schuyler Hicks. Multiple fast breaks throughout the game from the defenders helped keep the ball in Midlo's favor. After a long battle, the final score was 17-7.
Midlo's girls lacrosse team will play their first round of Regionals on Thursday, May 26th, at River City Sports Complex against Monticello. The girls are training hard this week in order to put up a strong fight against their competition. Good Luck!!
About the Writer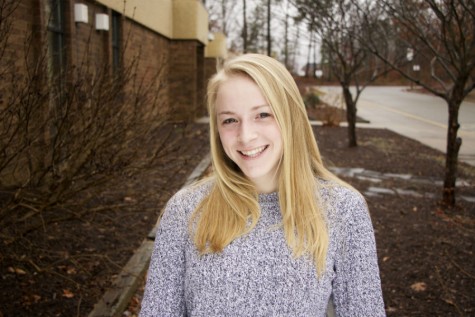 Emily Peachee, Midlo Scoop Staff
Emily Peachee, Class of 2017