Lovasz commits to play baseball at William and Mary
Spotlight on: Carter Lovasz
Midlo junior Carter Lovasz is a leader on the Midlo Boys Varsity Baseball team. Since his freshman year, Lovasz has worked to evolve into one of the team's key players. In September of 2019, he verbally committed to play college ball at William and Mary. Along with Midlo baseball, Lovasz also plays for the Midlo Boys Varsity Basketball team. After his senior year at Midlo comes to a close, Lovasz will continue his passion for baseball into his next four years at William and Mary.
Lovasz kicked off his baseball career at the young age of seven and continues to practice every day, honing in on his skills. He will continue his passion for the sport at the William and Mary, playing for the college's Tribe baseball team. To keep himself in shape for baseball season, Lovasz practices 5-6 days a week for at least two hours. While he looked at many other schools, like Virginia Tech, JMU, and the Naval Academy, Lovasz ultimately chose William and Mary because it is one of the best academic schools in Virginia, and their baseball team appealed to Lovasz for its talent, work ethic, and finishing towards the top of the conference every year.
In addition to playing baseball, Lovasz plans to study business in college. One of Lovasz' cousins went on to play baseball in college, which served as an inspiring example for the interested athlete. Lovasz would love to pass that inspiration on to others by coaching travel baseball teams in his spare time. The Midlo junior looks back on one of his favorite baseball memories, remembering, "when [the Midlo] team won the regional semifinals on our own field, and we qualified for the state tournament. We had a huge dog pile right in the middle of the field."
As of right now, Lovasz has only verbally committed to William and Mary, but in the fall of Lovasz' senior year, his friends, family, and coaches will join him as he signs his National Letter of Intent and makes his commitment official.
About the Contributors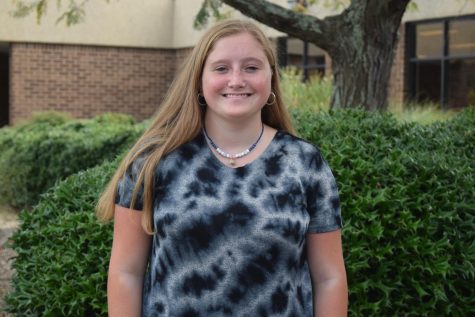 Emily Gundel, Midlo Scoop Staff
Emily Gundel, Class of 2021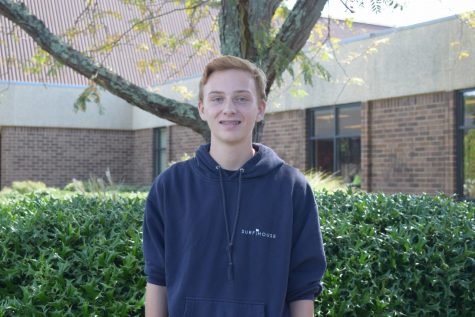 James Galloway, Midlo Scoop Staff
James Galloway, Class of 2023