Sidekicks welcome incoming freshmen & transfer students
New Midlo students arrived one day early
On September 3, 2019, the 2019-2020 school year kicked off with the new student orientation extravaganza. In the past, freshmen and transfer student orientation took place a week before the official start of school; this year, CCPS established a new plan that set the Tuesday after Labor Day as the official orientation day as a way to better accustom the new students to a new environment. With the help of Dr. Denise Bowes, Mr. Danny Abell, Ms. Laurie Jones, and Mr. Adam Schwab, and the freshman and transfer homeroom teachers, the Trojan Nations Sidekicks welcomed the new students to Midlo with a fun-filled day of photos, team-building, and ice cream.
As students anxiously entered Midlo, Sidekicks whooped and hollered as the Midlo Trojanettes, cheerleaders, and Drumline Squad gave the newcomers a lesson in Midlo spirit. Then, students found their homerooms, where Sidekicks led the students in icebreaker games and provided them matching "Rise Up!" t-shirts. After a quick get-to-know-you session, homeroom classes rotated between three sessions; the first session, led by Dr. Shawn Abel, taught new students the ins and outs of Midlo's Community of Excellence. From the honor code to dress code rules, Dr. Abel prepped the students on how to succeed at Midlo. The second lesson, presented by the Midlo Sidekicks, taught students how to work in a team and respect everyone through the use of games and worksheet activities. Finally, freshmen filed into the main gym for a new anti-dropout campaign: pre-graduation photos; during this activity, the Midlo Yearbook Staff snapped a photo of every freshman donning a graduation cap and gown. The new initiative anticipates that freshmen will work harder than ever before, as they remember the joy associated with wearing a cap and gown.
Transfer students met in the library with Mrs. Heather Murfee, Mrs. Jackie Tully, and Dr. Patrick Held, where they enjoyed presentations from the Counseling Department, College and Career Coordinator, Mrs. Maureen Martin, and Dr. Held, before touring the school, and learning about important Midlo topics, such as parking, Midlo Morning, and daily expectations.
Following the activity rotation, freshmen and transfer students traveled to all seven classes for twenty-four minutes each, with a lunch break during their 3E class. To conclude the day, Sidekicks distributed ice cream to every new student; the ice cream social afforded the students an excellent opportunity to make friends within their homeroom classes. 
The extensive efforts of the Midlo faculty and Sidekicks proved wildly successful. IB freshman Sariah Cutri describes the day as "very helpful and fun." With their new knowledge and friends, the latest additions to the Trojan family will undoubtedly have a great 2019-2020 school year. 
About the Contributors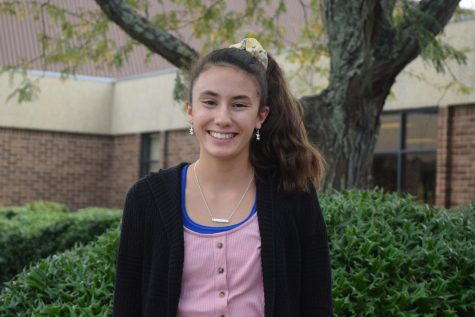 Katherine Krievs, Editor-in-Chief
Katherine Krievs, Editor-in Chief, Class of 2021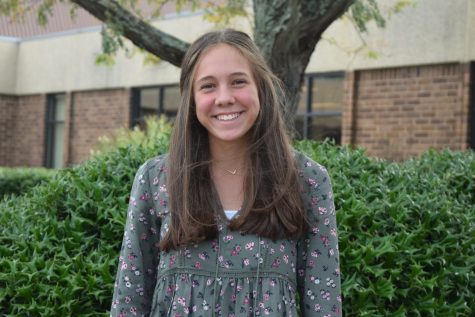 Lauren Cassano, Midlo Scoop Staff
Lauren Cassano, Class of 2022