Class of 2019 shines on class day
Senior awards and scholarship assembly
As the school year comes to a close, members of the Class of 2019 prepare for the end of their high school careers, as they experience their final memories at Midlothian High School. Seniors did so on Friday, May 31, 2019, as they attended their last end of the year awards assembly.
A sea of blue and gold filled the commons, as the soon-to-be-graduates lined up to process into the auditorium. The ceremony began with a welcoming speech delivered by Senior Class President Sujeet Alwin. Principal Shawn Abel then reflected on some of the memories and great accomplishments that the Class of 2019 has experienced through the past four years, articulating perfectly just how fast time has flown. Dr. Abel then turned the program over to a representative from each department, who recognized seniors for their outstanding work in specific subject areas over the past four years. After the various departments gave their respective awards, Activities Director Shea Collins recognized outstanding Midlo athletes who went to regionals and states, as well as All-Region, All-State, and All-Metro athletes, followed by a recognition of senior class officers by Mr. Eliot and Mrs. Manheim. Next, cellists Jason Hwang and Brianna Cantrell, accompanied by percussionist  AJ Moraski, delivered a lovely arrangement of the theme from Game of Thrones and a lively rendition Michael Jackson's Smooth Criminal that had the audience's toe tapping.
Dr. Abel then recognized six Midlo seniors who have achieved perfect attendance during all four years of high school: Joshua Babb, Ethan Brown, Jacob Benzinger, Ian Helm, William Morris, and Sherinne Zhang, followed by numerous prestigious awards and scholarships, including: Principal's Leadership awards, Top Ten medals, Michael Rowe's appointment to the United States Air Force Academy, and Liam Wasson's appointment to the United States Naval Academy.
After the presentation of awards and scholarships, the faculty turned over the floor to the class officers, who recounted the class history and achievements of the class, presented senior superlatives, and showed the senior video, created by senior Maclane Self, for a trip down memory lane. 
Finally, to end the event, Sujeet Alwin passed the gavel to next year's senior class president, Preston Willett, who accepted it and the responsibility that comes with it wholeheartedly, starting with dismissing the Class of 2019 to gather for the class picture and prepare for more senior festivities in the afternoon. 
Senior Class Officers
President: Sujeet Alwin
Vice President: Josue Candelaria
Treasurer: Amanda Chok
Secretary: Da-Lan Pham
Historian: Maclane Self
Senior Class Sponsors
Mrs. Carolyn Manheim and Mr. Christopher Eliot
Class of 2019 Departmental Awards
IB Program
IB Student of the Year Award: Britney Price
IB CAS Students of the Year Award: Zane Ruzicka and Nabiha Rais
English Department
Write Now! Contest Winners: Lauren Wilkinson, Angel Hudson, Sydney Washington, and Ellie Northrop
English Teacher Senior Awards: Ms. Crerie: Reem Alabood; Mrs. Fischer: Sydney Havemann; Mrs. Palenski: Ellie Northrop; Dr. Rand: Winston Kakande; Mr. Spewak: Halleigh Carson and Kirsten Hebb; and Mrs. Tully: Sebastian Knaupp
Herff-Jones Editorial Leadership Award: Madison McCallum
Senior Journalism Award: Sophie King
Best Essayist: Tess Wlader
Best English Student: Michael Rowe
Social Studies Department
Social Studies Award for Civic Engagement: Spencer Willett
United States Government and Politics Student of the Year: Will Morris
Social Studies Teacher Senior Awards: Mr. Abell: Grace Wells and Zoe Davis; Mr. Johnson: Carrie Rowley and Nabiha Rais; Mrs. Aiello: Kyle Kinskie; Ms. Canty: Immanuel Pierce; Mr. Giddings: Zane Ruzicka; Mr. Kirkbride: Sebastian Knaupp; and Mr. Steele: Marisa Ruotolo
Mathematics Department
Math Modeling and STEAM Challenge 2019: Delaney Novak, Brianna Cantrell, and Zack Mawaldi
Senior Virginia Math League Award: Kyle Keunnen & Zach Speitzer
Computer Science Award: Curtis Fowler
Outstanding Mathematics Award: Logan Shapiro and Brianna Cantrall
Science Department
Science Teacher Senior Awards: Mrs. Booher: Carrie Spichiger; Mr. Cheatham: Jordan Carrara; Mr. Davis: Chris Dutton; Ms. Goins: Jessica Sullivan; Mrs. Patel: Logan Georgel; and Mr. Wade: Besmah Al-Ashari.
IB Science Award: Halleigh Carson
IB Chemistry Award: Zack Mawaldi
World Language Department
Outstanding ASL Senior Award: Victoria Willoughby
Outstanding French Senior Awards: Czar Gentius-Harris & Ashley Peterson 
Outstanding German Senior Award: Ian Helm
Outstanding Latin Senior Award: Kyle Kuennen
Outstanding Spanish Senior Award: Halleigh Carson
Career and Technical Education Department
Business Student of the Year: Dan-Lan Pham
Outstanding Student in Information Technology: Logan Shapiro
Marketing Student of the Year: Will Morris
Outstanding Engineering Student of the Year: Alby Koolpurackal
Fine Arts Department
Visual Arts Teacher Senior Awards: Ms. Joswick: Isabel Dingus and Abigail Healy; Ms. Veseley: Morgan Sensabaugh and Tess Wladar; Mrs. O'Kleasky: Carrie Rowley and Abi Allums; Mrs. Good: Kate Woodington and Halleigh Carson
Chorus
All County Chorus: Sydney Havemann, James Pridgen, Anna Patterson, and Yosef Collins
All District Chorus: James Pridgen, Josue Candelaria, Sydney Havemann, Anna Patterson, Hunter Pearson, and Yosef Collins
All Virginia Chorus: Sydney Havemann
Most Outstanding Chorus Student: Sydney Barefoot
Band
All-County Orchestra: Brianna Cantrall, Clay Webb, and John Williams
All-Virginia Orchestra: Jason Hwang
Theatre 
Outstanding Senior Theatre Students: Samantha Ramirez and Michael Rowe
Health and Physical Education Department
Distinguished HPE Student Awards: Peyton Klee, Hunter Klein, Jalen Turner, and Aaron Vardell
Distinguished PE Student Award: Amanda Nimmons 
Athletics
Scholar Athletes of the Year: Will Pomeroy and Erin Babashak
Prestigious Awards and Achievements
Superintendent's Student Advisory Group for Education: Devyn Vernier
National Merit Scholarship Program Letter of Commendation: Elizabeth Bolstad
Outstanding Success Mentors Award: Reem Alabood, Abigail LaMere, and Spencer Willett
Success Achievement Awards: Jessica Acosta-Lopez and Logan Ashman
Scholastic Excellence Awards: Joe Hester and Noelle Baptiste
Semper Fidelis Awards: Whitman Martin and Noelle Baptiste
Distinguished Athlete Awards: Brayden Staib and Zoe Hammond
Richard B. Engard Award: Winston Kakande
Midlothian High School Student of the Year: Michael Rowe
LaVerne Morton Williams High Achievers Award: Isaiah Morton
Herff Jones Principal's Leadership Award: Zane Ruzicka
Midlothian Leadership Awards: Chayton Altice, Erin Babashak, Noelle Baptiste, Sydney Barefoot, Amanda Chok, Isabel Dingus, Tyler Green, Joe Hester, JP Jarratt, Sophie King, Madison McCallum, Da-Lan Pham, Will Pomeroy, Resshma Rajendran, Rachel Rivera, Michael Rowe, Zane Ruzicka, Brayden Staib, Sydney Washington, Jack Williams, and Tess Wladar
Class of 2019 Top Ten 
Kyle Kuennen, Valedictorian
Tess Wlader, Salutatorian
Joe Hester
Delaney Novak
Jack Maloy
Logan Georgel
Noelle Baptiste
Elizabeth Bolstad
Maclane Self
Will Pomeroy
Thank you to the following Midlo seniors for their decision to serve our country: Allen Steele, Alezander Cavanaugh, Tyler Moore, Jacob Morrison, and Trevor Nuckols
Class of 2019 Scholarship Awards
Michael Rowe: United States Air Force Academy Appointment
Liam Wasson: United States Naval Academy Appointment
Cody Cantrall: Four-Year ROTC Scholarship
 Noelle Baptiste: American Association of Blacks in Energy Scholarship
Sydney Johnson: Emelyn Markwith Scholarship
Samantha Ramirez: Women's Club of Walton Park
Da-Lan Pham: MHS PTSO Scholarship
Carter Averette: FC Soccer Club Scholarship
Logan Georgel: Joseph Andrew Armstead Memorial Scholarship
Czar Gentius-Harris: The Rho Eta Omega Chapter of Alpha Kappa Alpha Sorority Scholarship
Carter Averette: University of Lynchburg Sigler Academic Scholarship
Brayden Staib: Coach Dave Cooper Scholarship
Cheyenne Cannon-Martin: Chesterfield Cheerleading League Scholarship
Habonimana Marceline: Chesterfield Retired Teachers Association Award
Isaiah Morton: GRASP Last Dollar Scholarship
Zane Ruzicka: Roper Memorial Scholarship
Winston Kakande: Rene Wagner Smoots Memorial Scholarship
Kate Woodington, James Pridgen, Tyler Green, and Megan McLees: Band Booster Scholarship
Zoe Hammond: Louis and Jill Marmo Scholarship
Brianna Cantrell: Orchestra Scholarship
Sydney Barefoot and Isaiah Morton: Chorus Booster Scholarship
Christopher Carlson: Theatre Partisons Scholarship
Ian Helm: Chesterfield Federal Credit Union Scholarship
Britney Price: Latin Club Senior Scholarship
Zane Ruzicka: Richmond Association of Phi Beta Kappa Scholarship
Sydney Johnson and Chloe Naughton: Homework Helpers Scholarship
Zane Ruzicka, Czar Gentius-Harris, and Nabiha Rais: Midlothian IB Parent Council Scholarship
Bailey Honrado: SCA Leadership Scholarship
Elizabeth Bolstad and Tess Wladar: VCU Provost Scholarship
Ian Helm: Class of 1995 President's Scholarship, recognizing Frau Boer
Spencer Willett and Devon Patrick: Randoph Macon Presidential Scholarship
Jack Maloy: German Honor Society Delta Epsilon Pi Scholarship
Ian Helm: German Club Scholarship
About the Contributors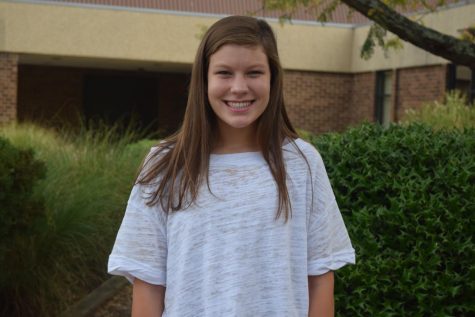 Zoe Kopidis, Midlo Scoop Photography Editor
Zoe Kopidis, Class of 2020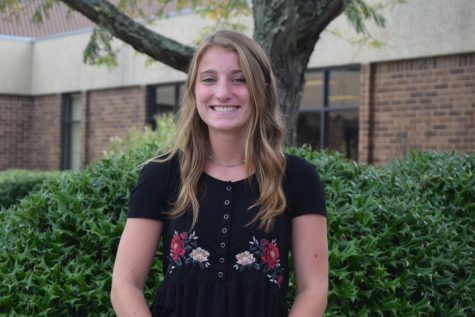 Maddie Burke, Editor-in-Chief
Maddie Burke, Editor-in-Chief, Class of 2021