Midlo Teachers Appreciate One Another
Teacher Appreciation Week 2019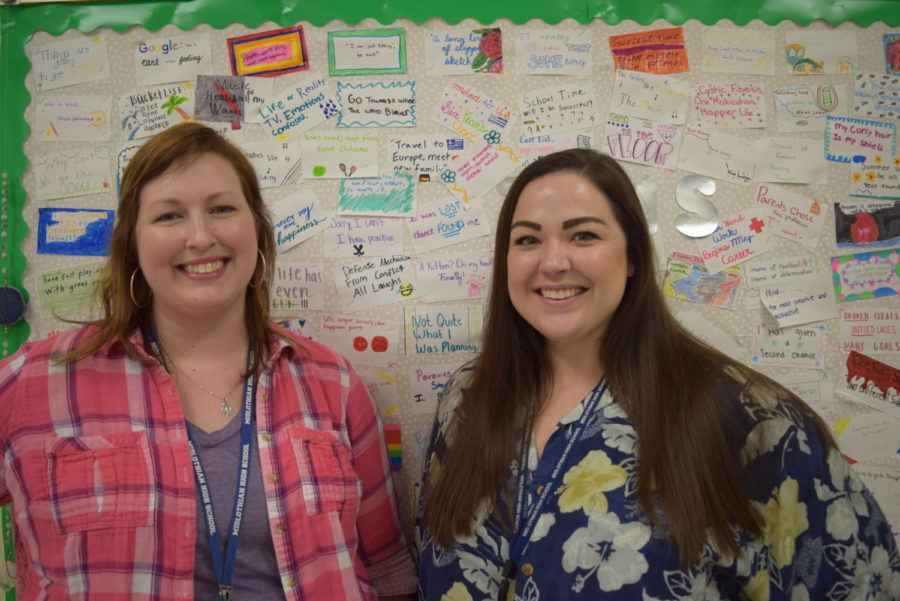 This week is National Teacher Appreciation Week, and many students around Midlo continue to celebrate the teachers who have impacted their education and overall lives. In addition to students appreciating teachers, Midlothian High School's teachers also took the time to recognize their colleagues for their outstanding work in the classroom and around the community.
Señora Jiménez: I want to recognize Mr. Spewak because he is always willing to be a sounding board. He is also an incredible teacher who makes things relevant and interesting to his students. Also, he is one of the most patient and understanding people that I have ever met.
Frau Böer: I am appreciating Herr Tibbett because he is always enthused and ready to go every morning. He brings joy into the staff room and to the students, is a master of his subject area, and is liked by colleagues, parents, and students alike. Also, I am impressed how he manages to combat the stress of his job with the little joys in life.
Mr. Parker: I want to recognize Mrs. Costello because I admire her for her organization, unbelievable memory, and the willingness she has to share her lab work.
Mr. Nick Davis: I appreciate Mr. Drew Davis because he is always in a good mood and ready to make people smile and brighten their day.
Mr. Wenger: I appreciate Ms. Crerie because of her calm demeanor and cool attitude in the classroom.
Madame Foster: I want to recognize Madame Mazzola because she has been a wonderful mentor to me, and she makes herself available to help me. I've learned a lot from her, like how to be an effective teacher and build relationships with students.
Mr. Burns: I appreciate Mr. Wade for making my first year at Midlo super easy by thinking about  roadblocks that I might have to overcome, as well as consistently checking in on me.
Ms. Lenhart: I want to appreciate Ms. Fiege because she's very supportive and constantly goes above and beyond to help my transition to Midlo go smoothly. She's incredibly supportive, a great listener, and always tries to help in any way possible. She's awesome!
Ms. Pfund: I appreciate Mrs. Fischer because she's my mentor teacher this year, and she has taken so much of her own time to give me support, resources, and pep talks. She's the kind of teacher that I really look up to.
Mr. Bolton: I want to recognize Mrs. Bennett because she became our department chair this year, and she's done a great job with all of the responsibilities. Also, she was my mentor teacher last year, and she set me up for success.
Ms. Canty: I appreciate Mrs. Van Arsdale for all of her support with economics. I would also like to recognize Mrs. Aiello for all of her help and advice with history and Mrs. Brown for being indispensable in economics and such a great colleague.
Mrs. Williams: I want to appreciate Mr. Sharobim because he's always so patient with students and faculty. I love the relationships that he has with everyone; he's a great leader.
Mrs. Murfee: I would like to recognize Mrs. Warriner because she integrated literacy into social studies instead of teaching the history traditionally.
Mrs. Warriner: I appreciate Mr. Jenkins because he is an outstanding teacher who has a clear perspective, and he inspires students to think for themselves; he holds the kids to high standards, which I look up to.
Mrs. Tully: I would like to recognize Mrs. Krievs. I am so happy she returned to teaching, where she belongs. She is an exemplary teacher and a true asset to Midlo. I also would like to give a shout-out to Midlo's new 2020 Teacher of the Year, Mrs. Carolyn Manheim, one of the hardest working teachers I know.  The honor is so well-deserved.
Happy Teacher Appreciation Week!
About the Contributor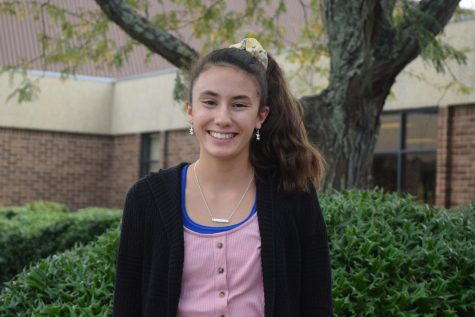 Katherine Krievs, Editor-in-Chief
Katherine Krievs, Editor-in Chief, Class of 2021