Midlo Rivals the Rapids
Girls Lacrosse vs. James River
On Wednesday, May 1, 2019, Midlo Girls Lacrosse geared up for a home game against their rivals, the James River Rapids. Entering with 3-5 record and a recent close loss against Manchester, Midlo felt eager to add another win under their belts.
After warm ups, the players took the field, and the game commenced. At the blow of the whistle, Midlo's center mid, Hayden Strausburg, emerged with possession of the draw. River caused a turnover, and within the first minutes, scored 2 goals. Midlo reciprocated and doubled the ball, causing the low attacker to drop it and allowing sophomore midfield Riley Martin to scoop it up and run it to Midlo's offensive side. From there, she passed it to attacker Annika Anderson, who drew a foul and scored off a free position. River responded with multiple more goals, utilizing crease rolls and low shots.
Following, Midlo attacker Shelby Harris put another point on the board from a free position. Martin continued this momentum, as she ripped another shot around the goalie. Junior attacker Emily Muncie then completed a quick low shot around the goalie. As the clock ticked down, Midlo used quick passing in an attempt score another goal. Muncie fed from low to sophomore midfielder Maddie Burke, who secured another point. At half, the score rested at 7-5 in River's favor.
Midlo took the field for the second half, determined to close the gap and push ahead. Duo Strausburg and Martin used their skills to dominate the draw and pass the ball down to senior Margeux Richie. From there, Richie whipped the ball into the net, bringing the score to 11-8. Next, Burke continued this momentum, as she drove to the goal and drew the foul, earning a point off of a free possession. Now, only down by 2 with 1:30 left, the Trojans called a timeout to regroup.
As the girls took the field, the energy from the crowd was high, and each team cheered from the sidelines. Off the draw, Martin assisted Richie, who carried the ball to the goal and scored, bringing the score to 11-10. River controlled the last draw and brought the ball to their side. After an offside call, Midlo regained possession. As the clock ticked down, Midlo tried to stay composed, but the Trojans were unable to capitalize. Unfortunately, Midlo fell short by one point, with the final score of 11-10. Coach Drew Davis reflects on this tight game, saying, "We keep fighting the good fight."
On Friday, May 10, 2019, Midlo will travel to James River, where they hope to come out strong and beat the Rapids on their home turf.
About the Contributors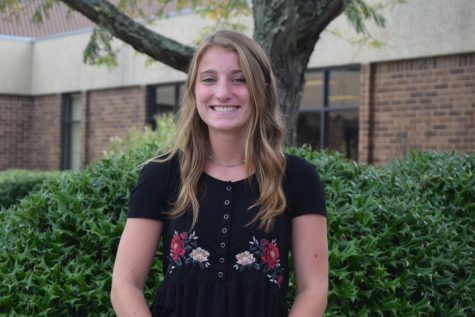 Maddie Burke, Editor-in-Chief
Maddie Burke, Editor-in-Chief, Class of 2021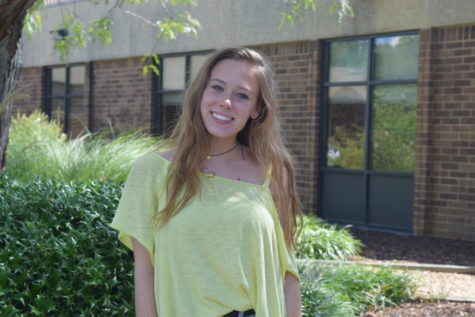 Sophie King, Midlo Scoop Photographer
Sophie King, Class of 2019