Midlo Girls Soccer Faces Powhatan
On April 24, 2019, Midlo's Lady Trojans Soccer team faced off against the Powhatan Indians at Powhatan High School. Located only fifteen minutes apart, Midlo and Powhatan have always had a fierce rivalry, which continues to push each team to outwork one another. Coming off of a 9-0 win over L.C. Bird, the Trojans felt excited and ready to take on the Indians.
Midlo's starting lineup consisted of: Zoe Long, Sarah Aud, Katie Lucero, Logan Georgel, Bailey Honrado, Kathryn Phillips, Erin Wasson, Libby Friedman, Layla Shell, and Eleanor Ross. Within the first minute, Midlo earned a corner kick, and although Ross delivered a beautiful kick, the Trojans could not capitalize. Libby Friedman continued to head the ball to her teammates, a tactic that ended in success; near the end of the first half, Wasson received a header from Friedman and fired a hard shot into the goal, but it bounced off of the post. However, Zoe Long, Midlo's goalkeeper, defended her area well, and the first half of the game ended in a tie, 0-0.
After halftime, the Lady Trojans took the field with a newfound confidence and desire to take down the Indians. During the second half, Lucero took excellent throw-ins, which allowed her teammates to move the ball and connect passes. Despite taking a hard fall, Layla Shell kicked a long free kick, which resulted in another scoring attempt. Near the end of the second half, Katie Gaeth used her speed to break through the Indians' defensive line, but the Indian's goalkeeper stopped her shot. By the end of the second half, the score still stayed at 0-0, so the players began to prepare for two five-minute overtime periods.
Then, after the end of regulation game play, the players went to overtime; throughout the first overtime, the score remained tied, despite many scoring attempts by both Midlo and Powhatan. With less than two minutes left in the second overtime period, the Indians broke through Midlo's defensive line and fired a shot into the net, changing the score to 0-1. However, the Trojans refused to quit, and with ten seconds left in the game, Logan Georgel attempted a long ball into the goal, but it just missed.
After ninety minutes of intense and heartfelt play, the Trojans fell to the Indians with a score of 0-1. Sophomore Libby Friedman remarks, "We fought so hard during that game, and I love the mentality of our team. I am so excited for the more challenging games because I think that the challenge brings out the best in us." On Tuesday, April 30, 2019, the Lady Trojans Soccer team will take on the Cosby Titans at Midlo.
About the Contributor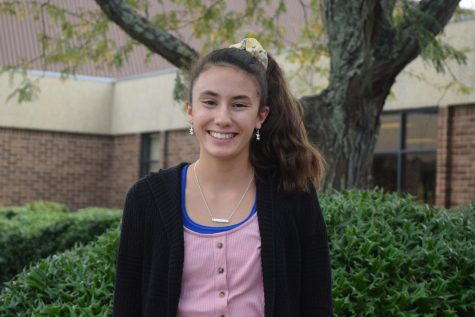 Katherine Krievs, Midlo Scoop Editor-in-Chief