Midlo Masquerades Into the Night
Midlothian High School Prom 2019
 On Saturday, April 27, 2019, the John Marshall Ballroom hosted Midlothian High School's annual Promenade event in downtown Richmond. Friends and couples met prior to the dance to take pictures and eat dinner before making their way to the hotel for a night to remember. At the John Marshall Ballroom, students enjoyed delectable desserts, fashionable outfits, and plenty of dancing. The fanciful ballroom, themed to a masquerade, allowed the students to feel elegant and royal. 
Later into the night, Midlothian Senior Ring Figures lined up with their escorts on the second story catwalk. As each Midlothian sport and organization was announced, the representing ring figure and fellow escort made their way down the ballroom stairs and walked across a cleared path towards the D.J.. After all of the couples made their way to the front, Mr. Timothy Johnson announced the Prom Royalty. Principal Shawn Abel crowned Will Pomeroy and Carrie Rowley as Prom King and Queen. Following this celebratory crowning, students spent the rest of the night dancing to their favorite songs, such as Come on Eileen by Dexy's Midnight Runners and Old Town Road by Lil Nas and Billy Ray Cyrus.
As Prom came to a close, Midlothian High School opened to students following the dance, as a carnival-themed Post Prom Party. Upon entering, students received cards which contained tickets, as well as several activities to complete throughout their stay at the event. Post Prom offered a wheel to spin, but in order for participants to win special prizes, such as a gift cards, candy, and extra raffle tickets, the students had to complete five of the tasks listed on their cards, such as getting candy, talking to the principal, or competing in a tricycle race.
Post Prom participants also had the opportunity to win grand prizes by placing their raffle tickets in boxes: Smith McGuire won a $100 Xbox gift card; Jack Maloy won a microwave oven; Lexi Labott won Apple Airpods; and Nicole Suddreth won Ray Bans sunglasses. Other activities at Post Prom included: photo booths, tricycle racing, balloon artists, and bubble soccer. With candy spread across nearly every table for students to enjoy and games covering every corner of the open commons, boredom was difficult to achieve. The night concluded as Midlo students headed home with candy and prizes in their pockets and smiles on their faces. 
About the Contributors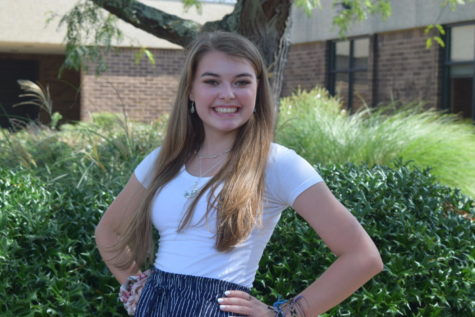 Rachel Bybee, A & E Editor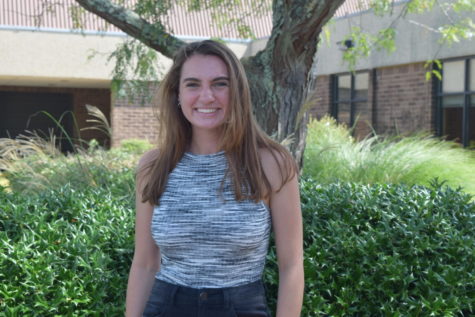 Carrie Rowley, Midlo Scoop Staff