Galligher and Branin Earn @GoMidlo's Student of the Month
April 2019 Students of the Month: Courtney Galligher and Casey Branin
Each month, Midlothian High School recognizes @GoMidlo Students of the Month, nominated by faculty and staff. These students go above and beyond to make Midlo a better place.
Junior Courtney Galligher is one of April's @GoMidlo Students of the Month because she actively contributes to our school community through orchestra, Robotics, and Forensic Speech & Debate, placing 2nd in the state in for Midlothian. Congratulations, Courtney!
Senior Casey Branin also earned recognition as April @GoMidlo Student of the Month. Branin is an impressive student, who serves as an AP mentor, represents Midlo as an athlete, and is a key promoter of German through the German Club, "display[ing] leadership with kindness and understanding," according to one of his teachers. Congratulations, Casey!
About the Contributor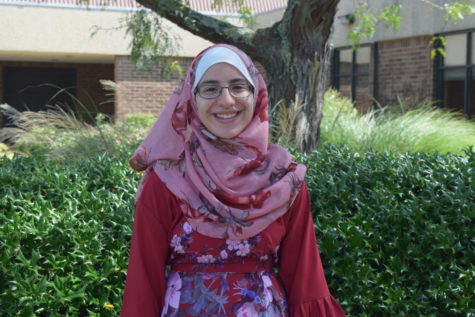 Nour Goulmamine, Midlo Scoop Staff