Smietana Rocks Costa Rica
Caleb Smietana Visits Costa Rica During Spring Break 2019
Following a lengthy, frigid winter, Midlothian High School students and faculty finally received a break from the busy activity of school assignments and work. Between the opportunities for a relaxing day in Midlothian, or the various vacation destinations around the world, Midlo students took every chance to let loose for a week before school returned. Midlo senior Caleb Smietana took adventuring to the extreme,as he ventured to the luxurious land of Costa Rica.
Smietana left for his vacation on March 29, 2019,  and stayed in Costa Rica's paradise for ten days. Costa Rica is a country in Central America, bordering Nicaragua and Panama, with many natural islands fostering palm trees, beaches, volcanoes, and vacationing attractions. Smietana, accompanied by his family, visited Tamarindo, Costa Rica and Liberia, Costa Rica. Tamarindo is most well known for its National Park, Marino Las Baulas. Tamarindo offers beautiful beaches for water activities, such as: snorkeling, sailing, surfing, and swimming. The Pacific Coast island is also home to numerous kinds of sea turtles and other exotic wildlife. Liberia, better known for historic exhibits rather than adventurous attractions, still offers plenty of destinations for adventure-seekers to visit. The city boasts many churches and museums that tell the story of Liberia's African culture. 
Smietana spent most of his vacation time exploring the beaches of Costa Rica, visiting Playa Bahia de los Piratas and Playa Flamingo. While Playa Flamingo stretches wide with bright white beaches and blue waters, Playa Bahia de los Piratas, located along Guanacaste Province, consists of a multitude of little islands with a large, mountainous rocks and caves. "My favorite part of the trip was visiting Playa Bahia de los Piratas," Smietana recalled. He described the small islands he explored and summarized his vacation overall as a cycle of "going to the beach all day, exploring a lot and eating out."
Upon returning to school, Smietana said he feels most excited for graduation and the adventurous summer that follows. Between learning about different cultures, exploring, swimming, and typical tourist events, Smietana expects to always remember his Spring Break of 2019 at the unforgettable Costa Rica.
About the Contributors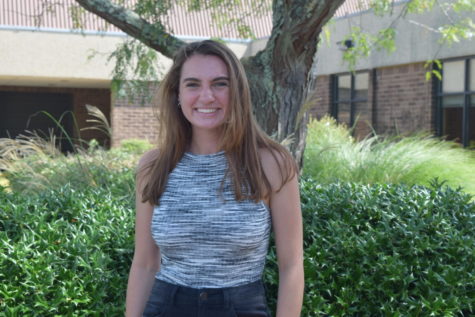 Carrie Rowley, Midlo Scoop Staff