Midlo Students Win Gaming Tournament
First Place Finish for Midlothian Seniors
On Friday, March 29, 2019, a group of Midlothian seniors competed in the Chesterfield County Technical Center's Gaming Tournament. The team of Michael Rowe, Christopher Carlson, Justin Boim, Luke Trexler, and Coach Jack Maloy, collectively known as the Boosted Monkeys, competed against other students in Chesterfield County in the popular online game, League of Legends, a strategic brawl in which individual players must work together in order to defeat the opposing team.
The team arrived at the Chesterfield Tech Center at 5 pm and proceeded to set up their personal computers. Following a struggle to attain an internet connection for each computer, the tournament commenced at 7 pm. The Boosted Monkeys faced the Crumble Crew in the first round. The team speedily defeated their opponent in just under 23 minutes, a rarity for League of Legends game-play, which can see matches go as long as an hour. In the second round, the group of Midlothian students came up against Friendship Forever, a team Carlson states, "had me nervous at first, but I knew the team could pull through." This victory placed the Boosted Monkeys in the finals.
After a 30 minute break, the intense play continued for one final match. "We would have been proud of any result," shared Rowe, "but, [the team] really wanted to win." To the team's delight, they won their final match and thus, a first place finish. For their efforts, the Boosted Monkeys each received a Steel Series Arctic Gaming Headset and a 10 dollar credit for the League of Legends in-game store. "I was really impressed by how well they played. Their communication and planning gave them a great advantage over the other teams," reflects Maloy.
Congratulations to the Boosted Monkeys on their tournament victory!
About the Contributor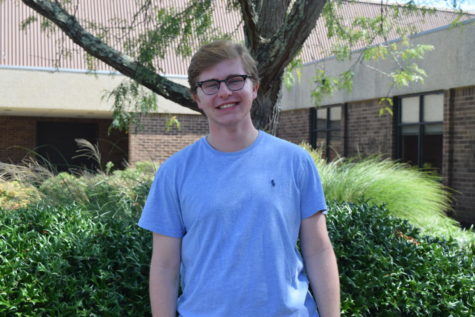 Brent Novey, Midlo Scoop Staff