Trojans Tennis Emerge Victorious Over Chiefs
Midlo Varsity Girls Tennis Hosts Monacan
On Tuesday, March 26, 2019, Midlo's Varsity Girls Tennis team hosted the Monacan Chiefs on Midlo's newly-renovated tennis courts. Last week, the Trojans traveled to Cosby High School and suffered a tough loss to the Titans. After a warm up, led by returning captain Ashley Peterson, the girls, hungry for a win, put their all into each match.
Although the competition proved fierce, the Trojans maintained the lead. Coach Ben Pomeroy made his way from court to court, giving each girl words of encouragement and praises. In a match, each athlete participates in two sets, and each set includes six games. Singles players who participated include: Ashley Peterson, Lawsen Barefoot, Lauren Deaver, Zoe Kopidis, and Abbey Lynch. Each of these players dominated the competition and emerged as victors.
After a short break, Deaver and Kopidis played in a doubles match against Monacan athletes Julia Basset and Caroline Nick, scoring 8-5. After over 25 minutes of intense playing, the Midlo duo dominated the Chiefs. Partners Julia Fogle and Lynch also competed in a doubles match against the Chiefs, and through their coordination and determination, pulled through with the score of 8-1. Midlo athletes Sherinne Zhang and Avnee Raje proved their skills on the court, winning their match with a score of 8-1. Although most matches only include the top six, the surplus of girls allowed the opportunity for players to show their skills in exhibition matches. Sophomore Lily Anderson faced Monacan Chief Silvia Wolfgang and dominated the match with the score of 6-3. Duo Zinzi Symister and Kyndall Singh also won their match against Chiefs, with the score of 8-6.
After two hours of intense playing, the Lady Trojans emerged as victors. Coach Pomeroy praised the girls for their phenomenal strokes, quick feet, and determination through the entire match. Petersen reflected on the game stating,"Everyone played well and had fun." On Tuesday, April 9, 2019, the Trojans will challenge the James River Rapids at their home court.
About the Contributors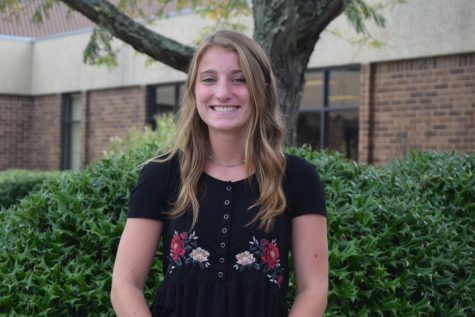 Maddie Burke, Editor-in-Chief
Maddie Burke, Editor-in-Chief, Class of 2021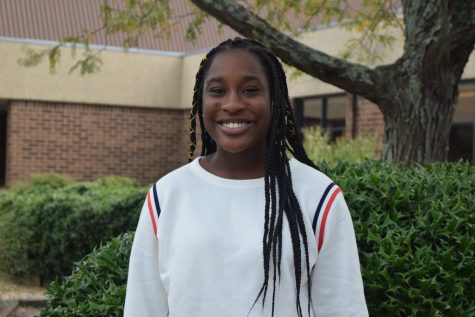 Zinzi Symister, Copy Editor
Zinzi Symister, Copy Editor, Class of 2021