Midlo Outdoor Track Starts the Season Strong
Brian Watkins Invitational 2019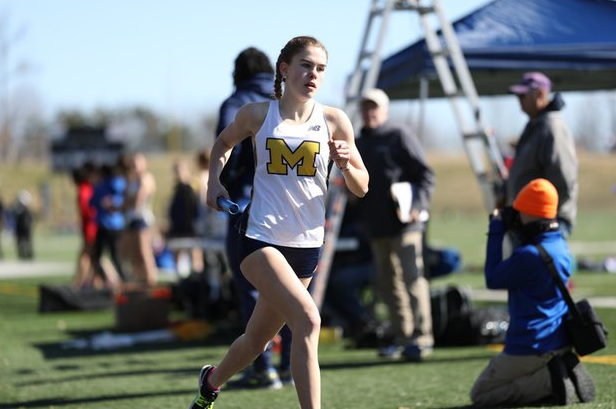 On March 23, 2019, Midlo's Outdoor Track and Field team began their season at the Brian Watkins Invitational in Dumfries, Virginia. This invitational honors the life of Brian Watkins, a former runner at Potomac High School, who lost his life in an ATV accident. Every athlete and spectator felt the emotion and importance of the race, which only pushed the competitors to try their hardest. Led by coaches Stan Morgan, Dan Ward, and Matt Hutchings, the Midlo athletes ran, jumped, and threw their way to victory.
The Lady Trojans opened the meet with a bang; Midlo's Girls 4×800 meter relay, consisting of Caroline Bowe, Chloe Martin, Annabel Schepker, and Millie Weinhold, finished in first place, beating second place by twelve seconds. Then, Erin Babashak and Madelyn Venable took first and second place in the 100 meter hurdles, earning more points for Midlo. Junior Annabel Schepker used her experience to finish in fourth place in the 1600 meter run, and freshman Nicole Quiram burst off of the line and finished in second place in the 3200 meter run. In addition to her first place finish in the 100 meter hurdles, Erin Babashak also finished first in the high jump, first in the triple jump, and fourth in the long jump. Additional top performers include: Lucy Poh (9th, 400 meter dash), Caroline Bowe (4th, 800 meter run), Madelyn Venable (6th, 300 meter hurdles), Midlo's 4×400 meter relay (3rd, Bowe-Weinhold-Mulroy-Poh), and Addie Zschaber (5th, shot put). At the end of the day, the Lady Trojans emerged as the champions of the Brian Watkins Invitational. Freshman Nicole Quiram expressed, "I felt like it was a solid start to the season. I was very excited for the team win, and I am very excited for the rest of the season and the chance to improve."

After the ladies demonstrated their strengths, the Midlo Boys began their competition. Lundon Anderson led the Trojans, finishing in second place in the high jump and triple jump, fourth place in the long jump, and seventh place in the 100 meter dash. Seniors Ian Gray and Andrew Steenkamer placed fifth and seventh in the 1600 meter run, which earned many important points for Midlo; Brian Tavenner and Will Gardner also proved themselves as valuable teammates, placing fourth and fifth in the competitive 3200 meter run. Other top performers included: John Jennings (3rd, 110 meter hurdles and 6th, 300 meter hurdles), Armani Hinman (31st, 200 meter dash), Max McKey (25th, 400 meter dash), and Owen Widrick (29th, 800 meter run). These efforts landed the Midlo Boys in sixth place overall in the team competition.
This meet proved a successful one, sparking what the team hopes will be an impressive season for these talented athletes. The Trojans plan to compete at the Gus Lacy Invitational in Fork Union, VA, on April 13, 2019. 
About the Contributor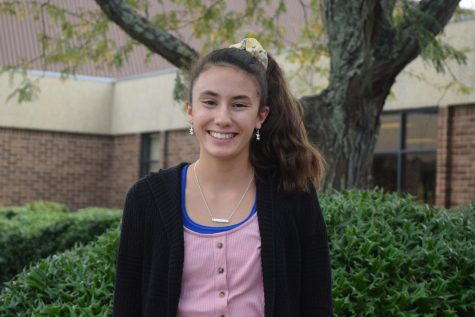 Katherine Krievs, Midlo Scoop Editor-in-Chief